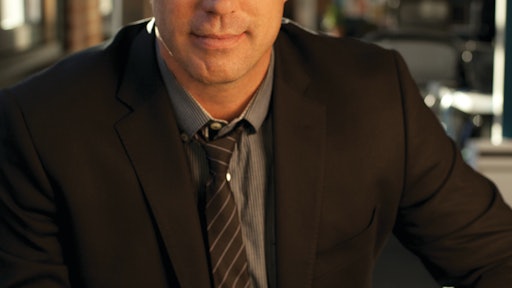 Everyone's talking about the Internet of Things (IoT). Mostly, you hear how connecting sensor-enabled devices to the cloud can change everyday lives. That's true—there are some pretty cool connected consumer devices on the market. But the real value of the IoT lies in revolutionizing the way the world does business—and, in this case, the way food supply chains operate.  
By using IoT-connected, data-driven devices to sense and control the physical world, you can unlock massive, previously unseen opportunities to optimize the supply chain—from production to distribution and consumption—boost margins and delight customers. When you integrate previously hidden bits of information with key business systems, such as fleet and warehousing management, you can gain surprising new insights that actually transform your business.
The IoT-enabled Food Supply Chain in Action
The IoT makes possible a new cooperative between food producers, transportation and hospitality/retail companies who can work together as never before to ensure efficient delivery and food safety.  With IoT-based business solutions, companies across the supply chain gain the real-time visibility and enable the automated, intelligent actions needed to ensure food is of the highest quality, delivered on time and prepared in optimal settings. 
For instance, food companies that use IoT-connected testing equipment can confirm food quality as it leaves the factory or warehouse. Fleet managers can then leverage the IoT to make sure temperature-sensitive, perishable goods don't go bad in transit through sensor-enabled refrigeration systems. Any temperature fluctuations can trigger alerts that automatically adjust the truck's refrigeration. If the system is not able to auto-correct, an alert can be sent to the food supplier, who can replace bad goods before they arrive at the customer's dock. And by using an IoT-based fleet management solution to enable continual visibility into connected trucks, trucking managers can optimize routing and ensure on-time delivery of the new goods via an alternate vehicle. In the end, the customer receives quality goods on time and is never aware there was an issue. Plus, the sensor-enabled refrigeration system can send alerts to the manufacturer, pinpointing the exact part that broke down and facilitating faster replacement and fixes.
Not only can food suppliers and trucking companies identify ways to improve efficiencies and drive down costs, customers can track their supplies to see if shipments will arrive when expected. And then, once arrived, use connected devices to ensure food safety on site.
IoT-connected probes that monitor food storage and preparation areas for temperature, humidity and hygiene, can provide an instant, 360-degree view into food safety and trigger alerts if problems occur so they can be caught before real damage is done. By connecting those probes to applications that monitor the equipment, the customer can be alerted if, for example, batteries are waning so they can be replaced before probes stop working. 
And let's not forget about all the data those devices collect. Food supply chain players can use device-generated data for historical tracking, performance optimization, and to create audit trails for everything from health inspections to partner and vendor negotiations.
IoT vs. M2M: Why the Differences Matter
Some of you who may be familiar with machine-to-machine (M2M) systems may be thinking, hasn't M2M already been enabling this? Well, somewhat, but not really. M2M has been around for decades and has been used in discrete supply chain areas like fleet telematics. However, M2M systems are closed and proprietary. This results in two very significant limitations for the food industry:
M2M systems are often prohibitively expensive and many companies are priced out of using them. Even large companies that might be able to afford M2M would often rather invest resources in their own innovations and operations than on supporting IT infrastructure.
To gain maximum value from your connected devices, you must be able to easily and securely interconnect them with other devices and business applications throughout the supply chain. But because M2M systems are closed, this is no simple feat. And when you consider that new devices, applications and technology advances that can impact your operations are coming to market all the time, it makes M2M's closed infrastructure all the more limiting.
IoT systems, on the other hand, are typically built on open, standards-based technology. This makes it easy to connect your devices with business applications and third-party objects across the supply chain using APIs, and to create IoT-enabled solutions that leverage the latest technology advances and can evolve along with your business.
IoT systems are also cloud-based and offered as a service, making them affordable for companies of all sizes and, in many ways, leveling the playing field. Just as important, they free you focus on your core business instead of on building and maintaining IT infrastructure.
The IoT revolution is underway. If you haven't been looking into how the Internet of Things can improve your operations, now is the time to start. The sooner you begin, the sooner your business benefits.
###
Chad Jones is VP of Xively Product Strategy at LogMeIn, an Internet of Things leader. His expertise in how the IoT can be leveraged to transform business makes him a sought-after resource and public speaker.