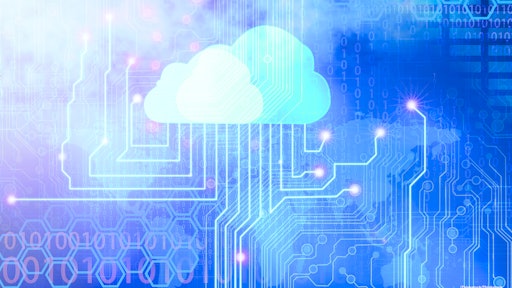 Cloud computing has entered the mainstream of enterprise IT, unleashing an array of new opportunities and changing the way technology is used and business gets done. The first wave of cloud computing services built on basics which access to computing assets expands to meet demand. The primary issues to be addressed at that time were scale, speed, and cost. The focus today, however, has turned to more complex and robust cloud platforms that enable collaboration, creativity, and customer interaction.
The need for more agile and flexible IT frameworks drives a variety of cloud services.  These in turn enable increasingly strategic uses of the technology by integrating networked resources more holistically into business operations. Yet a mix of ad hoc cloud efforts can increase complexity and create new problems. As a result, there is a growing need for organizations to adopt overarching cloud strategies and focus on building platforms that support broad development and are capable of delivering maximum return on investment.
This new wave of cloud platforms is driving a remarkable transformation within IT and across the enterprise. Indeed, platforms of various types, including technology platforms, are emerging as a key element of business strategy in the 21st Century.
Cloud solutions are allowing organizations and their business units to automate systems, processes, and interactions like never before. They also are helping companies roll out new services that connect all their data—and their partners' data—seamlessly and efficiently. Business leaders are investing heavily in cloud platforms to achieve a wide range of strategic objectives. They want to accelerate IT and business cycles through a fast-track approach to development, spur customer development of applications, and ultimately lead to a strictly cloud-driven software strategy. Several options are available today to meet specific business needs like Success Factors for Human Resources and Ariba for Purchasing.
What is a cloud platform?
At its most basic, a cloud platform is a system that delivers over the Internet the infrastructure and services needed to develop, prepare, and run applications, as well as other services, including application integration and portals. The pre-built infrastructure unlocks the key benefit of these platforms, which is to remove the considerable developer time and bandwidth traditionally required to make applications ready for use (e.g., server administration, managing OS patches, and managing upgrades) with on-premise alternatives. Instead, cloud platforms enable developers to focus solely on coding innovative applications. Cloud software typically works in "stacks," with Infrastructure-as-a-Service (IaaS) sitting at the bottom, Platform-as-a-Service (PaaS) in the middle, and Software as a Service (SaaS) positioned on top.
The impact of clouds across a broad range of business functions and relationships is significant, and growing. The technology helps businesses meet the challenges of a globalized economy by allowing them to build more agile business frameworks that can boost innovation.
This focus on value beyond software and services is changing the role of the IT department. By fostering innovation and collaboration, cloud platforms are helping IT departments up-level their focus.  In other words, cloud platforms have turned IT into a more strategic business partner. The ability to focus on core business issues rather than the task of keeping all the various systems running—often referred to as "keeping the lights on"—can have a profound impact on how an enterprise operates.
Business and IT leaders recognize that cloud adoption has a significant positive impact across a range of business activities, particularly on productivity, innovation, and process efficiency. In fact a majority of companies expect a high or significant level of improvement in a number of areas. For example: The ability to use a cloud platform for collaboration makes it far simpler to create a central data repository that is easily synced with various devices, including laptops, tablets, and smartphones that are carried into the field and out to client sites. Ultimately, this allows real-time data to stream across the organization in a point-to-point way. It transforms static and linear processes into a dynamic model.
A procurement cloud, like Ariba, will help you stay flexible where it really counts while ensuring control and compliance between your vendors, contracts, regulations, buyers, and finance organizations. You can scale your resources to dynamically manage suppliers, processes, budgets, approvals, and payments on a global basis. Languages, ERP systems, and business locations are no longer concerns since all you need is a computer connection. And, the processes are secure—currently used by some of the world's largest and most security-conscious companies and government agencies.
Another example, marketing cloud allows organizations to plug in data on the fly and measure things such as trending sentiment or how a particular message or pitch influences customer behavior. As organizations attempt to wrap their arms around massive amounts of structured and unstructured data—including audio, video, and social media streams—the ability to understand behavior and spot opportunities is paramount. Big data and analytics are particularly valuable in customer service, where it is critical to evaluate how customers use systems, which channels are most effective, and how an organization can allocate internal resources most effectively.
Finally, a human resource cloud, like Success Factors, allows for companies to manage employee on-boarding, succession planning, and other Human resource functions.
Putting cloud platforms to work
Clouds can only be transformative if they are created and used in the right way.  Meeting the challenges of a globalized digital business environment requires sound strategy, engagement in ongoing planning, and discussions across multiple business units. There is also a need to focus on transforming underlying workflows and processes—all while keeping systems and data secure.
The payoffs can be significant. Fast-track development, for example, can eliminate the inefficiencies associated with linear work processes (tasks performed one at a time in sequence, rather than concurrently) and asynchronous communication (messages that do not depend on simultaneous participation by all parties, such as email). The idea is to create to a real-time data environment with no latency or delays. A well-designed cloud platform can deliver updates and new features more quickly and in a more targeted manner than older alternatives. As consumers and employees become accustomed to mobile devices and apps—and as the underlying technology framework matures—there is a growing expectation that organizations will update apps regularly.
Cloud platforms allow organizations—particularly those operating in information-intensive fields such food service—to combine data in faster and more seamless ways to meet real-time market needs. And there is great potential for further development. For example, as the "internet of things" takes hold and data streams in from RFID tags, machines with embedded sensors, smartphones, and other devices, the need for rapid development cycles, real-time analytics, and dynamic decision-making will only expand further.
Building a best-practice approach
Cloud computing can present a variety of obstacles and challenges. Security is their top-of-mind concern. Other key issues include regulatory compliance and migration of data, along with avoiding silos and redundant data.  Users can address these challenges by focusing on several key issues:
Developing a strong governance framework. It is essential to build robust rules and controls to reduce risks and build effective workflows. A standardized approach to technology translates into more efficient and cost-effective buying decisions.
Building consistent IT and data security. Because cloud platforms often route data across multiple locations or organizations, it is critical to include strong security controls into systems and across technologies. This may include firewalls, VPNs, mobile device management services, mobile application management tools, file encryption, IP protection tools, and endpoint security. It is crucial to check with vendors and understand what protections they provide in order to effectively leverage their established security services.
Building a cloud environment that enables the type of applications required for today's business needs. Make sure applications meet business requirements and certify that they are designed for real-world conditions. These platforms must support mobile devices, social media, and big data—making it simpler for both employees and clients to use apps and tools and ultimately increase the odds of success.
Selecting the right cloud platform to ensure maximum performance. Developers must work with cloud platforms that enable them to fit their applications natively into customer business processes.
Forging partnerships and building an enhanced supply chain. It is important to understand how a cloud platform enables connections to other organizations and customer bases. Partnerships are key to success, and cloud platforms can make these connections broader and deeper.
Several factors play a key role in determining the success of a cloud initiative. Most successful organizations have established clearly defined cloud strategies and are committed to significant investments in cloud infrastructure. These firms also have pushed adoption across multiple business functions, and have devoted attention and resources to risks and security. In addition, many of these firms prioritize virtual collaboration as a core element of a mobile strategy, and institute Bring Your Own Device (BYOD) policies as well as using Mobile Device Management (MDM) and other tools that boost oversight and reduce risk.
Conclusion
Organizations that take a holistic approach to the cloud and focus on building flexible, agile, and extensible platforms are more likely to achieve a competitive advantage than those that take a piecemeal approach. The leaders are better equipped to address the realities of global business because they manage the multiple issues at the heart of building a successful cloud platform. Key takeaways:
Embrace the opportunities afforded by cloud networks. While cultural skepticism persists about the benefits of cloud computing, cloud leaders are more inclined to say that cloud platforms have transformed IT into a profit center, and are more likely to participate in networks set up by technology providers. They are also prone to rely on the cloud to innovate at the pace of business and meet rapidly changing market needs in real time.
Organizations that achieve the best results engage in substantial planning when they select providers and build a platform. They understand that a cloud environment must enable end-to-end processes and allow developers to reach the customer base. And they engineer high levels of security without being paralyzed by a very real array of threats. 
Cloud platforms represent a different—and far more efficient—way to collect, manage, store, share, and use data. As mobility, social media, and big data converge in the cloud, new ways of unlocking the value of data emerge. Customer-facing services, applications, and business processes are at the center of this new approach. Clouds allow organizations to standardize applications and workflows. Yet they also create a platform that supports innovation and fast-track development.
The full-length research paper Unlocking the Cloud, published in April 2013, is available for download at www.SAP.com.