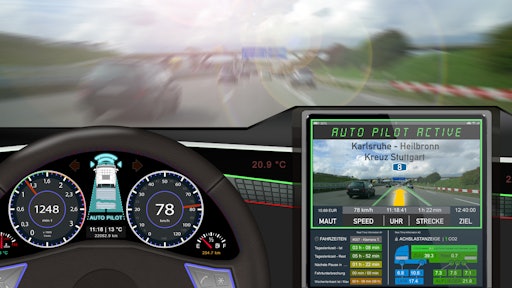 fotohansel - stock.adobe.com
Motive launched AI Omnicam, what is said to be the first ever artificial intelligence (AI)-enabled camera built for side, rear, passenger and cargo monitoring.
"The AI Omnicam's intelligence is applicable across a wide array of industries, including trucking and logistics, construction, oil and gas, and passenger transit, among others," says Jai Ranganathan, chief product officer at Motive. "Previous fleet camera and visibility technology provided little-to-no side and rear-visibility, and those that did weren't able to quickly parse insights from footage or help prevent incidents. By combining AI-enabled intelligence with 360° visibility, businesses have a technology at their fingertips that not only improves visibility but actively contributes to preventing incidents and ensuring safety."
From BusinessWire:
When paired with Motive's market-leading AI Dashcam, the AI Omnicam will give businesses that operate commercial vehicles a full 360-degree view of their vehicle, its interior and its surroundings to improve road and job site monitoring and safety, investigate and combat potentially fraudulent claims, and resolve disputes over transportation and handling of valuable cargo and goods.
AI enhancements will eliminate blind spots and prevent accidents in real time, as well as detect risky behaviors like unsafe lane changes, incorrect cargo loading and improper use of safety gear and heavy machinery.