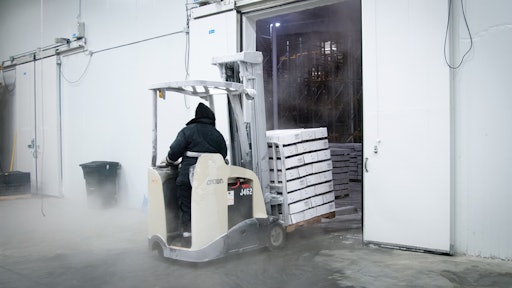 The cold chain market in China to grow at a compound annual growth rate of 24.18 percent over the period 2014from to 2019, according to Research and Markets' report, "Cold Chain Market in China 2015-2019."
The term cold chain refers to the process of transportation and storage of products and commodities at optimal temperatures. It is a temperature-controlled supply chain process used to maintain ideal storage conditions for different products and commodities. It provides temperature-controlled warehouses for surface storage and refrigerated transport vehicles for the physical distribution of products at optimal temperatures. It is used widely to store and transport fruits, vegetables, drugs, and medicines without spoilage. Cold storage increases shelf life and maintains product quality. Cold chain service providers offer various value-added services that improve the efficiency of the SCM process
Increase in mergers and acquisitions are one major trend emerging in the market that will enable companies to expand their global customer base and their portfolio of products, solutions, and services. Vendors in this market are opting for the M&A route to increase their global presence and expand their product portfolio as well as achieve economies of scale in various supply chain management processes.
According to the report, one of the main drivers of the cold chain market in China is the developing market for chilled and frozen food in China. The food consumption pattern of the people has witnessed a change and they are now more inclined toward convenience food, which requires efficient logistics services.
Further, the report states that the capital-intensive nature of the cold chain market in China is one of the major challenges hindering its growth. The management maintenance of cold chain logistics services requires significant amount of capital to meet the expenditure incurred in the business, thus leading to an increase in CAPEX for vendors in the market.

For more information, visit http://www.researchandmarkets.com/research/jxlsj2/cold_chain_market