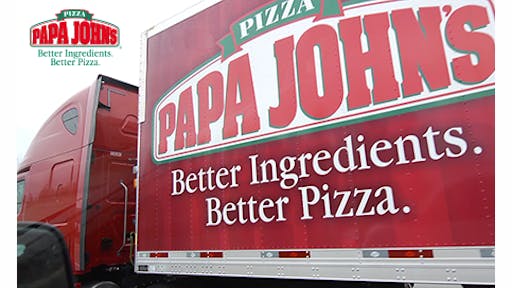 Papa John's Food Service (PJ Food Service) reports having more visibility over its fleet after using Isotrak's Active Transport Management System, according to Isotrak. By measuring and monitoring arrival and departure times, idling time and miles per gallon, fleet managers can make proactive and informed decisions. PJ Food Service improved its rate of on-time deliveries by more than 25 percent and its rate of on-time departures by more than 30 percent over the course of 2013.
The platform integration capabilities were key to selecting Isotrak because PJ's Food Service did not want a host of stand-alone systems, according to an Isotrak white paper. They needed a solution that would allow for integration into their existing systems so that from the time the order was placed to the time the truck returned empty, they would have full visibility and metrics delivered on one platform.
For information, visit www.isotrak.com.