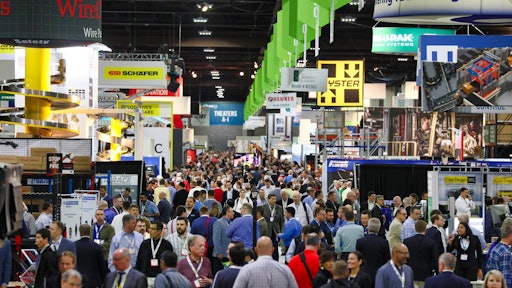 MHI
From 150 educational seminars to 950 exhibitors of next-generation technology and equipment in action, MODEX 2020 delivers the ultimate networking opportunities and cutting-edge solutions for the supply chain industry.
Presented by MHI, Charlotte, N.C., MODEX 2020, which takes place March 9-12 at Atlanta's Georgia World Congress Center, is home to five function-specific solution centers that pertain to everything from manufacturing and assembly, information technology and fulfillment and delivery to transportation and logistics and emerging technologies.
Daily keynote speakers entail Ambassador Nikki Haley, U.S. Ambassador to the United Nations (2017-2019), as she tells her personal story of leadership with grace and grit and her outlook for the future.
Tan Le, founder and CEO of EMOTIV, will discuss how automation and artificial intelligence (AI) are not competitors to humans, but instead are part of an extended, augmented human organism that could impact supply chains.
George Prest, chief executive officer of MHI, will present findings from the 2020 MHI Annual Industry Report and discuss the real-world significance of the results.
Lastly, Peyton Manning, two-time Super Bowl champion and five-time NFL MVP, and his father Archie Manning, also a former NFL quarterback, will share their stories about the power of teamwork, collaboration, preparation and giving back both on the field and in business.
Cold chain heating up the transportation market
While at the show, please schedule time to stop by the Transportation & Logistics Theater to hear Marina Mayer, editor-in-chief of Food Logistics, discuss how the cold chain is heating up the transportation market. The presentation will take place Tuesday, March 10 from 10:30-11:15 a.m.
Also, swing by Food Logistics' booth at 5380a.