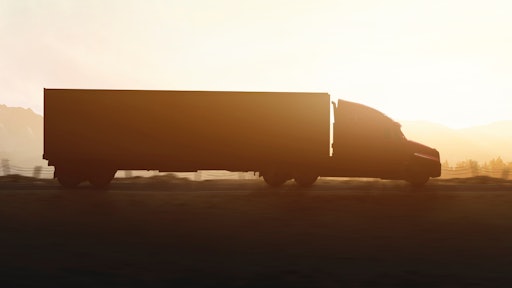 jessrodriguez/stock.adobe.com
Due to the nature of the work in the transportation industry, safety is a top priority. Amid supply chain challenges and today's economic landscape, it's important for employers to find the right talent needed to transport people and goods safely. However, managers and teams involved in the hiring process face mounting challenges including high turnover among drivers, labor shortages, and complex employment, labor and compliance regulations.
The American Trucking Association (ATA) projects the industry will need to recruit over 1 million drivers over the next decade to replace drivers leaving the workforce, and to avoid labor shortages reaching more than 160,000 in 2031. This pain point is being felt across industries. In a survey commissioned by Sterling, 50% of HR professionals reported that not finding enough qualified candidates for the roles they need to fill is their greatest challenge. In the face of this obstacle, employers must do all they can to retain drivers and recruit new employees.
In an effort to hire new drivers, employers should evaluate their hiring process to ensure it's both user-friendly and efficient. Keep in mind, however, that employee experience starts well before their first day on the job. Here are 3 ways organizations can streamline the hiring process to meet the demands of today's workforce.
Leverage Industry Expertise to Better Manage Compliance Regulations
Making well-informed, safe hiring decisions quickly is critical in this industry. No organization wants a poor hiring decision to compromise employees or lead to reputational damage. 
The hiring process must be thorough and compliant with regulatory authorities including the Department of Transportation (DOT) and Federal Motor Carrier Safety Administration (FMCSA). Unique requirements for the transportation industry include pre- and post-hire DOT compliance, and various drug and health screening tests including post-accident, reasonable suspicion, random, and breath/alcohol testing. Further, it's important to maintain compliance and conduct annual safety inspections and employee queries. These agencies have resources to help but it can be burdensome for employers to keep track of all the regulations and stay on top of policy changes.
To simplify the process, partner with a screening provider who has deep market expertise and an understanding of ever-changing regulations in the transportation industry. This will help ensure your hiring processes are compliant and in line with the latest industry standards. Additionally, the right partner can help align your unique business needs with the best solution to meet specific goals and mitigate risk.
Attract Candidates with a Mobile-Friendly Application Experience
Today we can do nearly everything from our phones — manage our finances, pay for goods and even access our homes while we're away. Since more candidates are using their smartphones to complete job applications, it should be no surprise that they expect a mobile-friendly experience.
In 2021, nearly 70% of job applications were completed on mobile devices, according to a report by Appcast. Additionally, the transportation industry was identified as one of the top sectors for mobile applications. So, why are candidates in the transportation industry eager to leverage mobile job applications? Let's look at the job itself. Drivers are usually on the road and are unlikely to be near a desktop computer or have access to one during working hours, making mobile more accessible and appealing for job seekers. Supporting research from Glassdoor suggests mobile job application usage is driven by the nature of work within each industry.
In an effort to widen the talent pool and attract younger employees, the trucking industry has implemented unique programs, such as the Safe Driver Apprenticeship Pilot Program. High schools across the country are offering an introduction to trucking course to encourage young drivers to pursue a transportation career. The adoption of mobile-friendly applications will be especially true for younger generations as they enter this workforce.    
In addition to enhancing the background screening and onboarding experience from a technology and accessibility standpoint, mobile applications can keep candidates updated on their hiring journey, complete with text notifications to reduce uncertainty and stress.
Automate the Onboarding Process with More Integration 
Configurable API options with applicant tracking systems (ATS) further streamline and organize the onboarding process. For example, modern background screening providers offer API technology allowing hiring teams to initiate a background check, view and manage candidate screening data, and receive status updates seamlessly for improved hiring productivity.
Technology saves valuable time by automating the onboarding process, allowing high volumes of candidates to onboard without requiring support from HR teams, and freeing up time for more meaningful interactions with candidates, new hires, and existing staff. Introducing technology that streamlines the hiring process can also pay dividends by providing a better candidate experience.
Across the transportation industry, employers want to ensure that the individuals on their team represent the values most important to their business and culture. This means both companies and new hires need to bring expected characteristics and experience on Day One and maintain that status over time. By fine-tuning the hiring process, HR teams can support the organization's hiring needs, ensure compliance, and create a better experience for candidates and hiring teams.