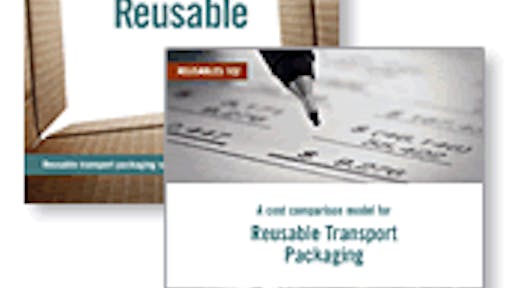 Peterson University
2700 Teagarden Street
San Leandro, CA 94577
United States
·     Learn about shipping and packaging best practices
·     Hear real-world success stories
·     Discover savings potential
·     Consult one-on-one with experts
·     Network with other business leaders
Who should attend? Corporate executives, supply chain directors, shipping and warehouse managers, packaging engineers, fleet and logistics managers, materials managers... and anyone interested in learning more about the environmental and economic value of reusable packaging.
When: Tuesday, Sep 11, 9AM-12PM (includes continental breakfast.)
Where: Peterson University, 2700 Teagarden Street, San Leandro, CA 94577
Cost: FREE, but RSVP required at www.UseReusables.com.
For more information contact Reusables@StopWaste.Org or visit www.UseReusables.com.