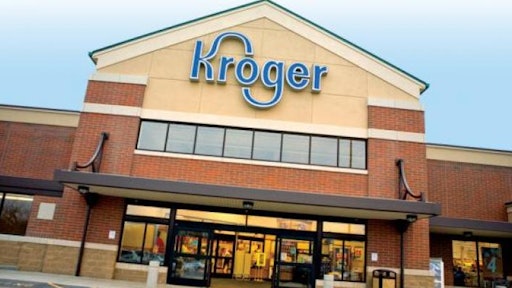 Kroger unveiled another grocery delivery service, Kroger Ship. The new service will allow customers to shop online for their favorite Kroger brands and get deliveries as soon as the next day in certain areas, Tech Crunch reports.
The grocer has another delivery service, Kroger Delivery Service, that partners with Instacart to bring groceries to customers within two hours. Kroger Ship will help shoppers stock-up on items such as toilet paper and peanut butter.
According to Tech Crunch, the service will launch in Cincinnati, Houston, Louisville and Nashville. During the first phase of implementation, customers will be able to choose from a "curated selection" of 4,500 Our Brand products, as well ass 50,000 household essentials. During its launch there will be free deliveries on all purchases, as well as 15 percent off customers' first orders with a one-time promotional code. Tech Crunch reports that after the launch orders over $35 will receive free shipping.
Kroger Ship deliveries will be fulfilled through the company's two fulfillment centers in Nevada and North Carolina. The service will partner with FedEx and USPS to ship deliveries.