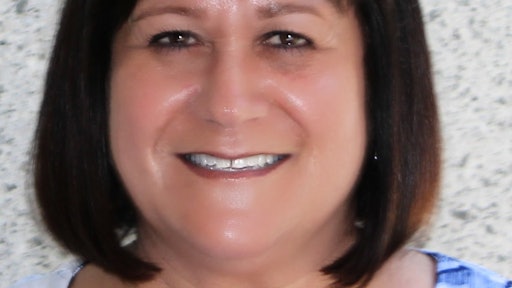 U.S. Transportation Secretary Anthony Foxx announced that the Department's National Highway Traffic Safety Administration (NHTSA) and Federal Motor Carrier Safety Administration (FMCSA) proposed equipping heavy-duty vehicles with devices that limit their speeds on U.S. roadways, and requiring those devices be set to a maximum speed, a safety measure that could save lives and more than $1 billion in fuel costs each year, Food Logistics reported in late August.
Sandy Rosenfeld, manager of safety operations for Fleet Advantage, offered her insights on what the proposal will mean for the transportation industry.
Q: Where are we in the process for speed limiter adoption?
A proposed rule to mandate the use of speed limiting devices on heavy-duty trucks was published in the Federal Register on Sept. 7, 2016, officially opening the 60-day comment period on the rule. The U.S. DOT released the proposed rule Aug. 26, which would require trucks weighing more than 26,000 pounds to use speed-limiting devices (also called speed governors). However, the Department of Transportation (DOT) did not specify a speed to which trucks should be governed. The regulatory body suggested three possible speeds for trucks to be governed to – 60 miles per hour (mph), 65 mph or 68 mph. Overall, the proposal offers little in the way of guidance toward what a final version of the rule could look like, and the DOT is mainly looking for feedback from the trucking industry and equipment manufacturers about the technical aspects of requiring speed limiters on new trucks, as well as trucks already on the roads.
Q: What does the ruling mean for new and older vehicles?
The rule will impact all new trucks in service once passed. Because of the significant safety implications involved with speed limiters, this is yet another reason why newer is better when it comes to trucks on the road. Speed limiters will help reduce accidents and fatalities/injuries, as well as help improve a fleet's total cost of ownership, driver retention, and overall air quality in the environment.
Q: How will the varying/proposed speeds (60 mph, 65 mph, 68 mph) impact drivers and trucks?
It depends on where the DOT eventually settles. There will be subtle differences between the three in terms of safety records. According to the Federal Register: 162 to 498 lives saved at 60 mph; 63 to 214 lives saved at 65 mph; and 27 to 96 lives saved at 68 mph. In addition to improvements in safety, when calculated over an entire year and across an entire fleet, a difference in just a few mph here or there could have a significant impact on fuel economy and fuel spend.
Thankfully, these newer trucks come with the necessary technology and onboard computers capable of producing critical data that can help fleets track and analyze their fuel spend depending on which mph setting. Fleets should keep in mind, however, that they can set their speed limiter to a certain mileage, regardless of what the DOT says as long as it is under what the law says. As an example, Fleet Advantage has been specifying trucks and making recommendations to all clients on setting the speed limiter at a certain mph in an effort to improve safety records and fuel economy.
Q: How today's technology enables speed limiter adoption?
Technology is critical to the speed limiters conversation, but it's enabling much more. Fleet managers today are relying on data and technology to drive their entire operations, keep drivers safe, and lower their total cost of ownership. At Fleet Advantage, we developed our ATLAAS software (Advanced Truck Lifecycle Administrative Analytics Software) for this purpose.
ATLAAS and its easy-to-use interface give fleet managers all of their pertinent fleet information and their data analytics and visualizations they need to manage their fleet with a few keystrokes, on one platform, without the need for a support team of analysts or data scientists.
ATLAAS provides fleet managers with data discovery to help them make their fleet decisions based on the lowest cost of operations, giving them instant insight into actual vehicle and driver performance, such as speed limiters information, and automatically notifies clients when issues occur, facilitating immediate corrective action.