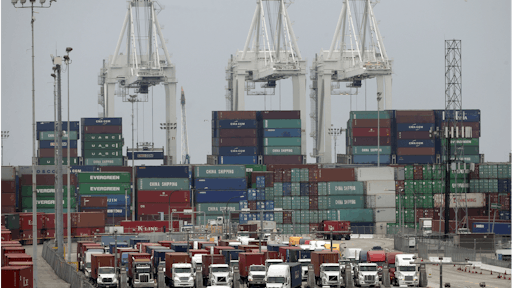 The U.S. House Transportation and Infrastructure Committee has moved to enhance navigation and infrastructure funding for America's ports with the passing of H.R. 5303, the bipartisan Water Resources Development Act (WRDA) of 2016, according to The Maritime Executive.
"The legislation will strengthen our coastal communities and our environment, create and sustain jobs, and enhance navigation to enable our ports to remain competitive in the world economy," said Transportation and Infrastructure Committee Ranking Member Peter DeFazio (D-Ore.). "In addition, this bill includes a critical provision to ensure that, in the future, funds collected in the Harbor Maintenance Trust Fund will be used for their intended purpose – harbor maintenance. I am pleased this legislation will continue to ensure that the most critical needs will be met in our ports and harbors — no matter what size."
The American Association of Port Authorities (AAPA) has commended the move. According to AAPA President and CEO Kurt Nagle, among the most important aspects of this legislation is that it puts WRDA back on an every-two-year cycle, avoiding a backlog of projects and adopting policy changes to make the system work more efficiently and fairly.
"Ensuring the viability and effectiveness of our nation's deep-draft navigation infrastructure is fundamental to a sound economy," said Nagle. "WRDA 2016 helps do that by getting Congress back to the business of regularly addressing the needs of our ports and other waterway infrastructure.
"The Water Resources Reform and Development Act (WRRDA) of 2014 was historic in that it put our industry and nation on a path towards full use of the Harbor Maintenance Tax, which is essential to maintain a world-class 21st-century port navigation system and providing more donor equity. WRDA 2016 can continue that progress, and we urge both the House and Senate to bring their respective WRDA bills to the floor as soon as possible to ensure final legislation is enacted this year."
To read more, click here.