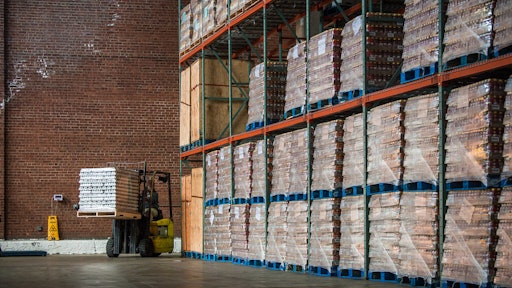 The report "Refrigerated Warehousing Market by Technology (Blast Freezing, Vapor Compression, PLC, Evaporative Cooling), Temperature (Chilled, Frozen), Application (Fruits & Vegetables, Bakery, Dairy, Meat, Seafood, Beverages), and Region—Global Forecast to 2022", published by MarketsandMarkets, predicts the market is estimated to be valued at $17.98 Billion in 2017, and is projected to reach a value of $29.17 billion by 2022, at a CAGR of 10.2 percent during the forecast period.
The market is driven by factors such as an increase in demand for perishable foods, expansion of retail channels, and rise in disposable income in emerging countries such as China, India and Brazil.
Other highlights from the report include:
The blast freezing segment accounted for the largest share of the refrigerated warehousing market in 2016, as it is the most versatile method for freezing seafood, meat and other food products, and one of the most cost-effective methods for the storage of food products over a long period of time.
The frozen segment, by temperature, accounted for a larger share of the refrigerated warehousing market in 2016.
The

Asia Pacific

region dominated the refrigerated warehousing market in 2016. Factors such as rapid urbanization, combined with higher disposable incomes and rising consumer demand for perishable foods, drive the market in

Asia Pacific

. Moreover, the growing trend of online food purchase is fueling the demand for refrigerated warehousing in this region.