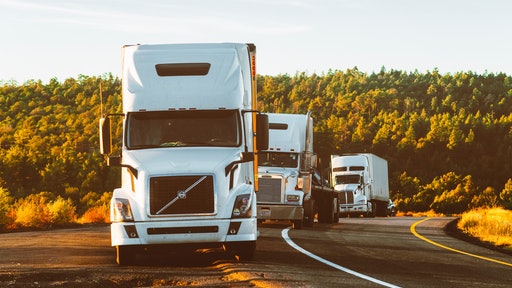 Pexels
In the last few years, logistics services around the world have come across an array of changes. Gone are the days where supply chain management used to be defined by convoys of vans and wagons, adorned with brand logos of the respective ventures. However, with the pace of time, this old practice has gradually been slowed down by outsourced logistic providers advocating a number of different parties.
Erstwhile, many business houses used to take recourse to in-house logistics schemes to transfer their merchandises from one place to another. Nonetheless, after assessing the data from those primary ways and means, organizations have become way clear of the fact that they were only improvident and extravagant. This, in turn, has given rise to huge shift away from retaining all-encompassing operations and logistics involvement.
Following are the ways 4PL services can serve one's business
Fourth-party logistic (4PL) providers tend to take logistics services to a different level by constantly endeavoring to perk up their clients' supply chain trials. The allegiance between 4PL suppliers and their patrons is long-standing indeed, and it doesn't merely deal with transaction provisions. As the liaison between an organization and a 4PL provider is an esteemed partnership, 4PLs happen to keep the clients' benefits at the very front line.
Data study and assortment is quite essential to improving the supply chain management process of a business. 4PL providers happen to bring all the valuable data together from all fragments of an organization's supply chain. It takes in other supply chain cohorts as well. Once the assortment is done, the data is then used to set off to meet the all-inclusive requirements of the clients.
It can be stated that 4PL services dole out the expediency of an internal logistics department along with all the aids of outsourcing. Having a perfect cohort that will give support to the bottom line of your business without any expensive commitment of properties essential for successful logistics is certainly what a company would always look for.
Operational developments intended to simplify work and reduce inefficiency helps 4PL logistics clients curtail down on their financial profligacy. This, in turn, leaves the business resources available for redeployment. Incorporation of 4PL services helps companies deploy the much-needed resources into the organization's core efficiency efforts. By emphasizing on the nitty-gritties of a venture, while letting 4PL providers to manage the delivery of products, the clients are also quite likely to find that they can actually keep everyone focused on their requirements. This way, when logistics are properly run and handled, productivity gets amplified to a great extent.
Last but not the least, 4PLs act as the sole contact point between their patron and their patrons' supply chain course. 4PL operators supervise, mastermind and manage the complexities of an organization's logistical chores, thereby providing a distinctive look into a business's overall operations.
COVID-19 impact
Still and all, with the number of the Coronavirus disease (COVID-19) cases increasing at a rapid pace, the global economic structure has been severely impaired and the 4PL market has also faced a downfall to a certain degree. Logistics ventures, which are mainly involved in undertaking, packing and loading of goods, have been highly impacted by the outbreak of the pandemic. As an essential measure of value chains, both within national and international borders, logistics organizations expedite the line of commerce and aid in delivering products on time. But, high disruptions in the supply chain caused by COVID-19 have affected the overall economic growth and job creation. Simultaneously, 4PLs, as the most ingenious form of outsourcing, has also been severely impacted by the pandemic. At the same time, most of the regions are coming across supply pressure due to the tendency of panic-buying among common people during the lockdown. Nevertheless, fast-moving consumer goods organizations are constantly tracking the current condition and are cropping up several novel approaches and tactics to confirm uninterrupted supply. Here, the agriculture sector has, however, been excused from the precincts and margins imposed by the government bodies. This has guaranteed adequate supplies of food and other daily necessities. Also, e-groceries have continued to meet the rising call for daily supplies by the buyers.
According to Allied Market Research, the global 4PL market is expected to grow at a significant CAGR from 2020 to 2027. Increase in demand for a cost-effective, potent and worthwhile management system fuels the growth of the market. On the other hand, averseness exhibited by companies to outsource the logistics function curbs the growth to some extent. However, rise in complexities in operation process and surge in demand for custom-made solutions have already toned down the restraining factor and supplemented the growth yet more. To sum up, it can definitely be asserted that the global 4PL market has started burgeoning quite fast and it's expected to balloon up yet more.