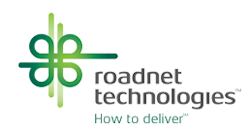 849 Fairmount Avenue #500
Towson, MD 21286
United States
Formerly UPS Logistics Technologies, Roadnet Technologies puts valued information into the hands of forward thinking fleet and mobile resource managers around the world – enabling superior operational success.
Through our Fleet Management Platform customers gain the ability to solve complex transportation challenges in a simple manner.
Request More Information
Fill out the form below to request more information about
Roadnet Technologies, Inc.