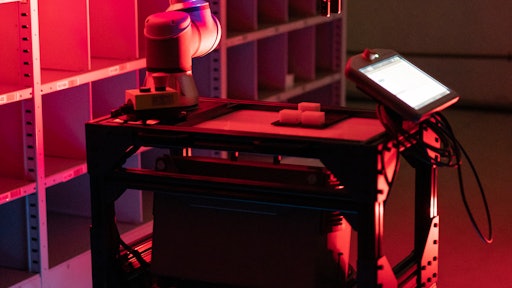 MHS
MHS will feature six stations that distill the company's wide-ranging capabilities into an interactive experience.  
·        Software. Customizable warehouse software solution with modules for equipment control, inventory management and order fulfillment, all on one integrated platform.
·         New products. The company's latest releases include a cross-belt sorter, a sliding shoe sorter designed for small products and a large parcel singulator that comes in an efficient footprint.
·         Research and development. Preview what the company's 260,000-square-foot R&D facility has to offer, including automated mobile robots, pick-and-place robotic solutions and more.
·         Distribution and fulfillment. See how years of industry experience and integration expertise put complex systems and processes to work.
·         Lifecycle performance services. The right package of predictive analytics, parts, technical support, training and more to keep systems performing at their peak.
·         Global reach. With offices in 8 countries and over 1,400 employees worldwide, MHS has the size and footprint to effectively serve global brands.
"The material handling industry is awash in new technology that holds great potential for logistics operations," says Rush Fullerton, vice president, MHS. "To succeed, businesses need a partner with the expertise and experience to translate that potential into real-world performance."