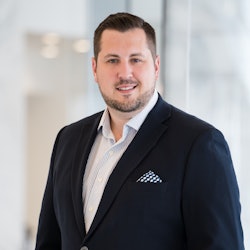 Samuel is the Segment Leader for DAT Freight & Analytics Shipper segment. This segment is in the growth stage of its evolution, serving large enterprise brands and their Logistics, Procurement and Supply Chain teams.
Samuel is an experienced market strategy and product leader with over 10 years of experience in supply chain logistics and innovation, specializing in helping technology companies build high-performing Go-to-Market teams. Experienced in solutions marketing and portfolio development across SaaS, Supply Chain Software, and OEM Hardware.
Samuel has his B.A. degree in Marketing Communications from Central College and Masters of Science degree in Corporate Marketing and Organizational Communications from Northeastern University. Samuel is a board member of CSCMP's Rocky Mountain Roundtable and is a Certified Product Marketing Manager (CPMM).
To learn more, visit DAT..com/Empower_iQ