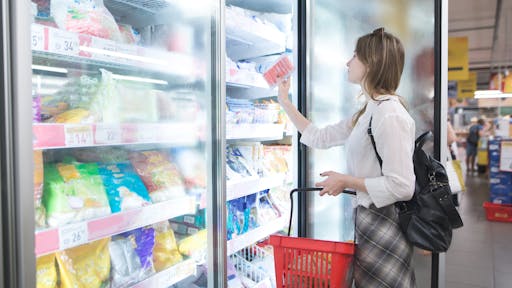 bodnarphoto/Adobe Stock
Nearly 53% of small business owners surveyed anticipate inventory shortages through the rest of 2021, while 48% of retailers say their stock will be anywhere from 20-50% lower than usual, according to a Digital.com survey.
"The supply chain situation can change rapidly, so businesses should set up accounts with alternative suppliers and take the opportunity to find complementary products," says Huy Nguyen, Digital.com expert and digital marketing executive. "Communicate with your suppliers now and see if they expect supply chain or operational challenges and how they plan to address them. If possible, order more inventory in advance, or ask suppliers to pre-order so you have priority when new products are available."
From Digital.com:  
32% of grocery stores predict their inventory will be 60-90% lower than normal. By comparison, 26% of discount stores and 19% of department stores anticipate shortages of this magnitude.
22% of grocery stores experiencing inventory shortages will compensate by raising prices 50% or more.
63% of in-person retailers who anticipate inventory shortages are planning to raise prices, compared to 53% of online-only retailers and 57% of retailers that operate online and in-person.  
"Specialty stores are hit harder by the supply chain shortages because of their niche offerings and limited options when it comes to manufacturers or suppliers," Nguyen says. "Department stores and discount stores have more options to find alternative suppliers and offer a variety of different products."