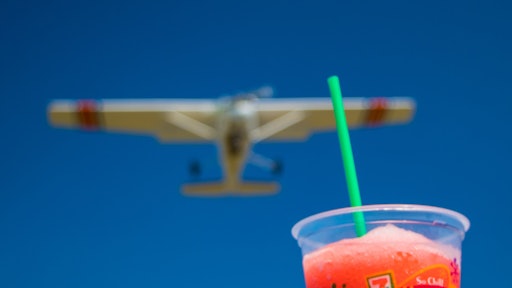 Photo by Greg Rosenke on Unsplash
7-Eleven will begin delivering its signature slurpees to public areas.
The convenience-store chain has created more than 2,000 "hot spots" that will allow customers to have whatever they need delivered to them at the press of a button, regardless of their location. Customers will need to download the company's 7NOW app and select "Show 7NOW Pins" to find a hot spot near them.
CBS reports that 7-Eleven aims to have 200,000 hot spots by the end of the year, following a similar service that Domino's currently runs. The restaurant lets customers order off its menu and have it delivered to more than 150,000 public locations.
7-Eleven has been attempting to redefine what convenience means to the consumer. Last year it launched a delivery service to customer's homes, finding out that many were requesting to have items delivered to them in public places.
There is currently no minimum order required for the delivery, however, there is a flat fee of $3.99. For orders under $15, customers pay an extra $1.99. The chain promises an average wait time of 30 minutes and will be using Postmates for its public hot spots.