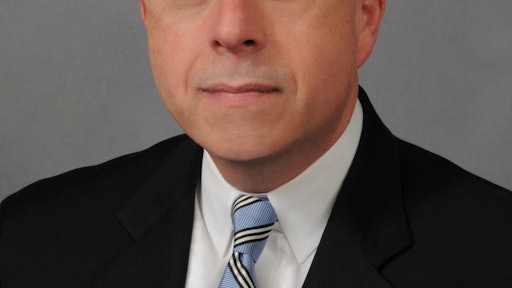 Tom Allegretti, president and CEO of The American Waterways Operators, testified before the House Transportation & Infrastructure Committee's Subcommittee on Coast Guard and Maritime Transportation on the dangers posed by the Federal Maritime Commission's (FMC) decision to allow foreign carrier alliances to collectively negotiate with U.S. tugboat operators.
In written testimony submitted to the Subcommittee, Allegretti explained in reference to agreements among foreign carrier alliances enabling such collective negotiation: "I want to call your attention to–and to implore your assistance in averting–what we believe to be an existential threat to the health and viability of the domestic harbor services industry, if foreign ocean carrier alliances are permitted to negotiate and contract collectively with American service providers that have no counterbalancing ability to take collective action."
Allegretti states such agreements violate both the letter and congressional intent of the Shipping Act, and called on Congress to amend the Act to clearly prohibit joint negotiation with domestic service providers, if the FMC continues to permit such destructive agreements.
He further commented in his written testimony, "…We submit that it is fundamentally unfair, anticompetitive, and at odds with the interests of the U.S. maritime industry to skew the playing field in favor of massive international shipping conglomerates–which include foreign state-owned enterprises and entities that have paid criminal fines for anticompetitive behavior–at the expense of American tugboat companies and other domestic service providers."
Allegretti's full written testimony to the Subcommittee is available HERE.