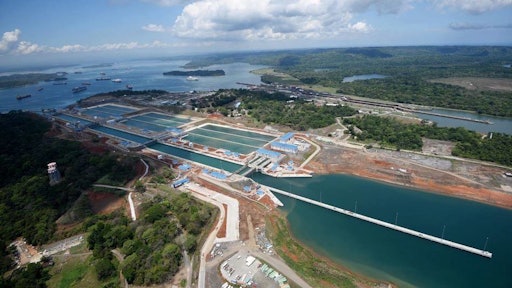 Research by BCG and the transportation and logistics firm, C. H. Robinson, indicates that as much as 10 percent of container traffic between East Asia and the U.S. could shift from West Coast ports to East Coast ports by the year 2020 on account of the Panama Canal expansion, according to Forbes.
This doesn't mean West Coast ports will see a decline in shipping traffic. It means the West Coast ports, many of them already operating at or near capacity, will see traffic increase more slowly than they might otherwise.
Supply chain managers may have the toughest jobs of all. They will have to balance the relative value of time and cost, calculations that can be fraught with uncertainty. It'll be slower, but cheaper – perhaps as much as 30 percent cheaper in some cases – to ship certain goods from East Asia to the East Coast. It's a tradeoff that will be well worth making in some cases, but not others, as the research referenced above explains.
The savings that manufacturers, shippers, retailers and consumers may realize from the new routing patterns will need to be balanced against the bill taxpayers are being handed to deepen East Coast harbors and shipping channels and upgrade port facilities.
The Port Authority of New York and New Jersey – which oversees the largest East Coast port complex – will spend nearly $3 billion alone, if current estimates hold. Some $1.3 billion will be spent to raise the height of the Bayonne Bridge, which connects Staten Island, N.Y. and Bayonne, N.J. This will allow the bigger ships to pass under the bridge so they can get to the docks for loading and unloading. Another $1.6 billion will be spent deepening the harbor and shipping channel.
The South Carolina Ports Authority will spend a reported $1 billion through the end of the decade on dredging and other capital improvements at the Port of Charleston. When the work is done, Charleston harbor will be the deepest on the East Coast, they say. Another $4.5 billion will be spent on a new container terminal in Jasper County, S.C., adjacent to the Port of Savannah, a joint project with the state of Georgia.
Upstate South Carolina, where the state's "inland port" is located – some 200 miles from Charleston, near Greenville – also expects to benefit from an increase in container traffic generated by the Panama Canal expansion. State and local officials see the area becoming a major rail hub and distribution center. The state also has plans for a second inland port, this one closer to Charleston, near the Interstate 95 corridor and CSX rail lines.
To read more, click here.