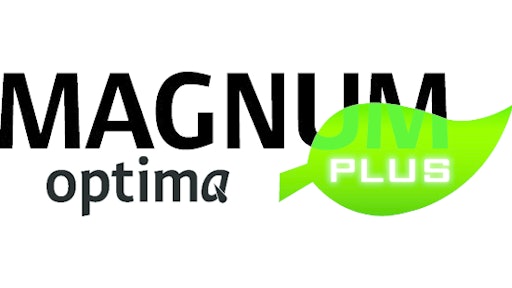 Facilities Must Re-register With FDA by Dec. 31
Food facilities required to register with the Food and Drug Administration (FDA) must renew their registrations between Oct. 1 and Dec. 31, according to the Sandler, Travis & Rosenberg Trade Report. Under section 102 of the Food Safety Modernization Act, all domestic and foreign facilities that manufacture, process, pack or store food, food ingredients, pet foods or dietary supplements are required to renew their registration with the FDA every other year.
Facilities can register online, via mail or by fax. U.S. Customs and Border Protection states that beginning on Jan. 1, 2015, if a foreign food facility required to register with FDA fails to do so, food from that facility that is being imported or offered for import into the U.S. could be held at the port upon arrival. As a result, import brokers who file prior notices for food shipments are encouraged to contact clients with high-volume food shipments, inquire about the food facility registration renewal status of foreign manufacturing facilities associated with their shipments and confirm any new registration numbers.
Online Grocery Sales Expected To Quadruple By 2023
By 2023, online grocery sales are projected to range between $80 billion to $123 billion, according to new statistics released by Steve Bishop of Brick Meets Click (BMC) in a recent webinar. Online grocery sales in 2014 are estimated to be about $27 billion by BMC. Currently, online grocery store sales account for about 4 percent of market-level spending, but over the next decade it's expected these sales will account for between 11 percent and 17 percent of the total, with some major markets such as New York and San Francisco potentially exceeding that level while others where there is less invested online falling below that 11 percent figure, commented Bishop.
Canada Proposes National Database For Tracing Livestock
Canada Agriculture Minister Gerry Ritz says a national database for tracing livestock will help improve food safety, according to Canada TV News. The government is spending $7.5 million to develop, implement and operate a centralized service. Plans are to use information from industry groups, including the Canadian Cattle Identification Agency, to build a comprehensive database by 2016.
Ritz, saying food safety is the main goal, points to the mad-cow crisis, the tainted beef recall in Alberta and a more recent outbreak of porcine epidemic diarrhea in Manitoba.
Amazon.com To Open First Store In New York City
Amazon.com, the e-commerce giant, is opening its own store in New York City, according to The Wall Street Journal. The Manhattan store on 34th Street will contain a selection of inventory to accommodate local same-day delivery and shoppers who want to pick up products bought online, according to the report. Amazon was also mulling over the idea of using the space as a showroom for its gadgets, such as its Kindle e-readers and Fire smartphone, the report said. A successful trial could persuade the company to open stores in other cities around the country, the report said.
Thermo King Rolls Out More Energy Efficient Solutions
Thermo King has introduced several innovations to extend shipping distance, improve energy efficiency and reduce greenhouse gas emissions.
• In 2015, Thermo King will offer marine reefer units with a newer refrigerant that is equally energy efficient and reliable as the current refrigerant yet has about half the global warming potential. Customers who want to transition their existing reefer units can do so without any technical adjustments.
• The new Magnum Plus Optima enables exporters to provide customers with more sensitive types of fruit and vegetables. Magnum Plus Otima provides an active oxygen removal system within its controlled atmosphere solution. By prolonging the post-harvest life of fresh products, cargo owners can extend shipping distances and reach unexplored markets. The system helps maintain the firmness and crispness of the transported fruits, vegetables and flowers, reducing shrinkage and decay of the cargo. Additionally, it permits growers to harvest produce closer to its natural maturity time and peak flavor.
• A new passive refrigeration technology, an autonomous refrigeration concept for intermodal applications. Passive refrigeration provides the operational simplicity of a dry container with the cooling capacity and functional benefits of a reefer. The system uses a food-grade eutectic solution to store thermal energy for completely autonomous operation during transport. Passive refrigeration ensures the cargo is transported at the right temperature and humidity conditions to preserve the quality of fresh harvested produce, regardless of the region, time or operator. This feature gives the cargo owners access to new markets with limited or inadequate conventional reefer services.
Ebola Outbreak Brings Food Crisis To West Africa
The Ebola outbreak is causing a food crisis in West Africa. The virus has already killed more than 4,000 people and left local residents struggling to cope with food shortages and spiking prices, according to news reports. Ebola has now spread through most of the country, with a badly equipped health care system struggling to keep up and a series of quarantines further hindering the response.
WTO Sees Global Trade Pact Coming
The World Trade Organization (WTO) reported there was a "high probability" that a major deal on streamlining global customs rules will be implemented after India and the U.S. recently overcame a key impasse. India and the U.S. settled a dispute recently that had paralyzed the WTO and risked derailing the reforms that are seen adding about $1 trillion to global trade.
India had plunged the WTO into the deepest crisis in its 20-year history in July by vetoing a deal on streamlined customs rules due to a lack of progress on its demands to be allowed to stockpile food without observing the usual WTO rules on agricultural subsidies. That put the WTO's future in doubt just months after it appeared to have overcome decades of stalemate on the issue at a meeting in Bali. The breakthrough was the second at the WTO in as many days, following a U.S.-China pact to cut tariffs on IT products, also billed as a $1 trillion advance.
Food Security Challenges Mount, Report Claims
Food security poses a growing challenge to the world as the population increases by more than 75 million each year and access to affordable becomes more difficult, according to the 2014 Global Food Security Index released by DuPont and the Economist Intelligence Unit. Food prices will pose major obstacles to food accessibility as billions in the developing world already spend half to three-quarters of their income on food. Rising shortages of water and arable landlso present challenges. The Index further noted that obesity and food loss affect access to safe, nutritious and affordable food.
EPA To Restrict Refrigerants For Retail/Wholesale Food Operations
The Environmental Protection Agency has proposed changes that would affect refrigeration systems throughout the grocery store, which could create unnecessary disruptions to store operations and impose costly equipment changes, according to the Food Marketing Institute. The proposed rule changes the listing of several hydrofluorocarbons (HFCs) from approved to unapproved, some of which are commonly used in commercial refrigeration equipment.
2015 Outlook: E-commerce, 'Craft' And Fermented Foods
The growth of online grocery shopping and a preference toward craft foods, fermented foods and smoked flavors rank among the top food trends for 2015, according to consultant Phil Lempert, known as the Supermarket Guru. Lempert predicts the most significant changes next year will stem from a desire for bold-flavored foods that also offer health benefits, and shifts in approach to supermarket shopping – both online and at brick-and-mortar stores. Other trends highlight new eating behaviors among Generation Z and boomers, as well as new technologies that improve the ease of reading and understanding of nutrition labels.
Alibaba's Payment Affiliate Goes Global
The payment-processing affiliate of Alibaba Group Holding is expanding in the U.S. and Russia, according to reports. Zhejiang Ant Small & Micro Financial Services Group is reorganizing into six business units, including the PayPal-like Alipay, to process digital sales of small businesses globally. The units are focused on areas where they already have a presence, such as Brazil, Spain and China.
Whole Foods Market Launches Fresh Food Rating
Whole Foods Market has launched "Responsibly Grown," a tiered produce rating system that assesses growing practices that impact human health and the environment. The rating system labels fresh fruits, vegetables and flowers as "good," "better" or "best" to help shoppers make informed choices in the produce and floral departments, and it prohibits hazardous neurotoxins still allowed in agriculture.
EU Seeks To Let Members Ban Genetically Modified Crops
European Union (EU) politicians backed a plan to allow nations to ban genetically modified (GM) crops even if they are given approval to be grown in the EU, raising the chance their use will remain limited on the continent. A previous compromise endorsed by EU ministers would have required negotiation with relevant companies if a nation wanted to ban a GM crop in the event it had been approved for EU-wide use. The plan approved by the EU parliament would eliminate that stage and allow member states to ban GM crops on environmental grounds. The EU's executive commission said it was confident the law could be in place by 2015 once it received final endorsement from the European Parliament and member states.
Budreck Truck Lines Breaks Ground On Freezer/Cooler Facility In Monee, Ill.
Budreck Truck Lines has broken ground on a new 46,500-square-foot freezer/cooler building in Monee, Ill, according news news reports. The facility will have 7,000 square feet of corporate offices, 4,000 square feet of truck driver lounge/warehouse support areas, 6,000 square feet of trailer maintenance and repair bays, 6,700 square feet of cooler space, 10,000 square feet of freezer space and 12,800 square feet of refrigerated dock space.
Group Sues To Halt Poultry Inspection System
Food & Water Watch recently filed suit in federal court to stop the implementation of the New Poultry Inspection System (NPIS) rules which would turn over food safety inspection to poultry companies with limited oversight by USDA inspectors. The organization alleges NPIS violates statutory requirements, including the Poultry Product's Inspection Act rule that federal inspectors, not poultry slaughter establishment staff, are responsible for condemning adulterated young chicken and turkey carcasses.
ReeferTek Northeast Starts Refrigerated Truck Rental Program
ReeferTek Northeast has started a company-managed refrigerated truck rental program, servicing customers in New York, New Jersey, and Connecticut. Previously, the company arranged rentals with a third-party vendor on behalf of clients and saw an opportunity to bring the service "in-house" for the benefit of customers while providing an advertisement for the ReeferTek brand when the vans are out on the road.
ReeferTek is building the fleet, starting with the Sprinter chassis paired with ReeferTek's standard 3-inch insulation package and cooled by a Carrier 30S refrigeration unit with electric standby capability. The company plans to diversify the fleet so customers can sample the various chassis and refrigeration equipment available.
Volvo Near Deal To Deliver Parcels To Parked Cars
Deutsche Post AG's DHL unit is in talks with Volvo Car Group on a partnership that would allow the parcel-delivery service to remotely open autos made by the Swedish manufacturer, according to reports. Discussions with other automakers are also ongoing. The offering would follow a pilot project in Sweden that used Volvo's GPS-linked On Call service to enter vehicles. DHL would only get access after the owner accepts delivery via text message. Volvo Cars and Deutsche Post declined to comment on any talks.
California Moves On Banning Plastic Grocery Bags
Prospects grew for a proposed California ban on plastic grocery bags recently as the state assembly broadly approved the prohibition after an earlier vote failed to garner enough support in the face of opposition from bag manufacturers, according to Reuters. A number of cities in California and other states, including Hawaii's Maui County, have made it illegal for grocery stores to pack consumer purchases in plastic. The measure, which passed the Assembly by a 44-29 vote, would ban grocery stores from handing out single-use plastic bags with customer purchases, and would give local bag companies funds to retool to make heavier, multiple-use bags. Customers could purchase paper or compostable plastic bags for 10 cents.