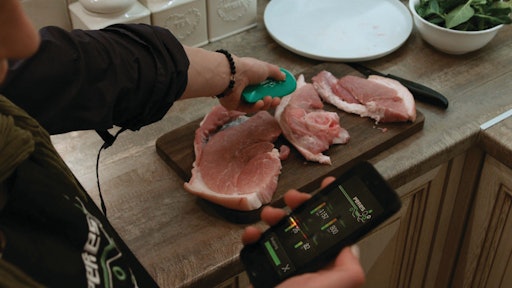 Industry Seeks More Time To Comment On Sanitary Transport Regs
The United Fresh Produce Association and 21 other organizations have asked the U.S. Food and Drug Administration (FDA) to extend the comment period for 90 days – to Aug. 29, 2014 – for the proposed on Sanitary Transportation of Human and Animal Food, according to news reports. The proposed rule would require those who transport food to use sanitary transportation practices to ensure the safety of food. Comments on the proposed rule were due by May 31.
C.H. Robinson Launches Robinson Fresh
C.H. Robinson has created a new global business brand named Robinson Fresh that speaks to the company's focus on fresh products and offers a clear identity within the produce industry.
The launch of Robinson Fresh unifies the C.H. Robinson, FoodSource, Rosemont Farms, and Timco Worldwide entities under one global business brand. Combined, Robinson Fresh is a market share leader in categories such as asparagus, corn, dry vegetables, greens, melons, and tropicals.
Westfalia Launches Online Benefits Calculator For Warehouse Automation Planning
Westfalia Technologies Inc. has launched an online, interactive benefits calculator to answer questions related to the benefits of automated storage and retrieval systems (AS/RS) earlier in the planning process. Storing and retrieving products efficiently and effectively are critical to the successful design and implementation of an AS/RS, but many are skeptical about the benefits of warehouse automation. Westfalia's Benefits Calculator can define the key benefits of an AS/RS, including: reducing product damage; promoting labor savings; increasing product accuracy; and maximizing space utilization.
'Electronic Nose' Analyzes Spoilage Levels To Determine Food Safety
Dubbed as "the world's first electronic nose," the PERES portable device from ARS LAB analyzes food products and determines if they are fresh and safe for human consumption. Compatible with beef, pork, poultry and fish, PERES analyzes airborne data and provides instantaneous feedback to users relating to the food's health.