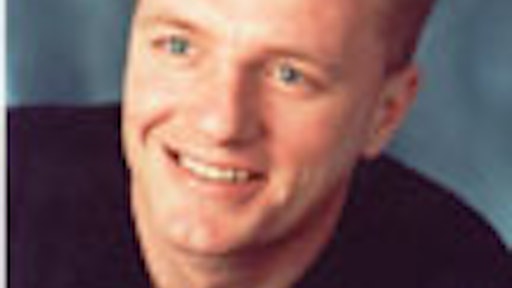 Today's regional cold storage providers are thinking outside of the box-that is, beyond the four walls of their facilities.
These companies are not only using their extensive knowledge and expertise in their perspective regions to better service food manufacturers, but they are developing strategies to help their customers reduce costs and increase efficiencies throughout the supply chain. These tactics include network optimization, multi-vendor consolidation and rail access-services you might not expect from regional players.
Hanson Logistics is one such company. The St. Joseph, MI-based firm operates eight facilities in Michigan and Indiana, providing warehousing, transportation and consolidation services. Hanson recently began offering its customers network optimization through an agreement with Supply Chain Optimizers (SCO), Buffalo, NY and Toronto, Canada.
"Transportation costs account for 60 percent of every logistics dollar and fuel costs are driving that figure even higher," says Andrew Janson, the company's executive vice president of business development. "We are doing our best to react to our customers' needs and with the monumental increases in transportation costs, our customers are looking hard at rationalizing what facilities they should be in. Network optimization allows us to do an analysis of our locations relative to their plants and customers."
SCO is led by two highly experienced network modeling strategists, Jack Ampuja and Chris Ritz. Ampuja is 25-year industry veteran, having worked at American Can Co., Tambrands, Rich Products and Fisher Scientific. Ritz has 30 years of modeling experience working with large consumer packaged goods companies. SCO uses licensed modeling software, as well as other modeling platforms, to help its customers design optimal supply chain networks.
"The real issue for these manufacturers is what's my total freight if I move from one facility to another," says Jack Ampuja, president of SCO. "No one is going to make a change until they know the cost. When we work with companies such as Hanson, we load their freight costs into the system and generate a network analysis for their customers."
Hanson recently conducted network analyses for three frozen food manufacturers that are currently self distributing. "In addition to the cost of fuel, they're dealing with a number challenges, including increasing volume, rising insurance and driver costs and congestion within the U.S. highway infrastructure," says Janson. "They're not sure if they want to do it themselves any longer. It's no longer a sustainable business model for them. Once the analysis is complete, they will be able to decide what will be the most cost effective."
Another service that Hanson is offering is multi-vendor consolidation. Earlier this year, the company opened its Chicago Consolidation Center that operates a scheduled distribution system, picking orders from cross-docked and forward inventory and then consolidating LTL (less-than-truckload) shipments into a multi-vendor truckload. Food manufacturers benefit from a shared truckload rate and a scheduled delivery and retailer and foodservice receivers reduce dock congestion and stock outs.
"There is tremendous added-value in consolidating at Chicago-especially for companies that are currently shipping LTL," says Janson. For an average manufacturer, multi-vendor truckloads can save 30 percent in transportation costs compared to LTL. That can often make the difference between profit and loss in servicing all DCs in a retail or foodservice network," he adds.
"It's collaboration between manufacturers, retailers, wholesalers and carriers. We're trying to bring those parties together to lower overall supply chain costs. We see ourselves as the conduit between these parties," says Janson.
Railroad Crossings
Rail is making a come back, thanks to the rising fuel costs. That's good news for Henningsen Cold Storage Co., Hillsboro, OR, which has rail access at all eight of its facilities.
"We're seeing an increase in rail activity," says Bob Lawyer, Northwest regional manager for Henningsen. "We do a considerable amount of business via rail at most of our facilities. We've just taken on a new rail project-we're partnering with the Port of Benton to develop a refrigerated transload center that we will manage."
The Port of Benton, Richland, WA, is working with local and state municipalities as well as the Tri-City and Olympia Railroad Co. to build the transload center. A ground-breaking ceremony was held last month and the center is expected to open in September. Tri-City and Olympia Railroad will provide rail service, hauling cars to interchange with BNSF Railway or Union Pacific Railroad lines.
"With this concept, we can utilize either one of the Class One carriers and go anywhere a rail car needs to go," says Lawyer. "The smaller shippers need the flexibility that they can only get with a BNSF or UP line. Plus, the railroads are becoming more efficient. With GPS tracking, cars no longer get lost and they're able to track better and monitor temperature."
Henningsen is also working on getting its distribution centers SHARP certified. SHARP (Safety and Health Achievement Recognition Program) recognizes employers who operate an exemplary safety and health management system. A SHARP-certified facility is exempt from programmed OSHA inspections.
Receiving SHARP status is not easy. To participate is the program, companies need to:
Implement as well as maintain a safety and health management system that addresses OSHA' 1989 Safety and Health Program management guidelines;
Lower Days Away, Restricted or Transferred (DART) rate and Total Recordable Case (TRC) rate below national average; and
Agree to notify the state Consultation Project Office about changes in working conditions or new hazards into the workplace.
"This is an outstanding achievement for our company," says Lawyer. "We want to make sure our commitment to safe business practices and compliance to regulatory and safety concerns is at the highest level. We want to make sure that we are doing everything right."
Currently, three of Henningsen's facilities have achieved SHARP status and the company is working on getting the rest certified.
Like Hanson Logistics, Henningsen is also expanding. The company is set to build a 140,000-square-foot distribution center in Portland, OR, this summer.
"We've been in the Portland area for years and our present facility is tapped out on space, so it became evident that we needed to expand," says Lawyer. "We've partnered with a local processor who is co-locating with us, so they will have some space at the facility."
The facility is designed for high-volume input, with a racking design and layout that will enable Henningsen to meet a variety of customer requirements, including case-pick consolidation and cross docking of temperature-controlled food products.
Kane Can Do
Kane Is Able, a Scranton, PA-based third-party logistics provider, operates close to six million square feet of distribution space across the U.S., counting warehousing, contract packaging and transportation among its services.
"The biggest challenge is being able to look for value-add that we can offer to customers," says Alex Stark, marketing and business development. "Much of our business is CPG-focused and the rising fuel costs hits their bottom line.
"Everybody is waiting for the oil prices to come down," says Stark. "But we see it as a challenge. The way we look at it, oil prices will force people to think out of the box. This crisis will push the industry forward and we will see something better as a result."
Stark says Kane has gone beyond the traditional third-party logistics services, offering contract packaging, delayed manufacturing and load consolidation. "We are very proactive when it comes to meeting our customers' needs," says Stark.
WMS Systems Heat Up the Cold Chain
Food companies today have to deal with several factors that affect the way they can manage the "cold chain" for their refrigerated and frozen foods.
With rising energy prices, it is imperative that food companies effectively manage costs on everything from the warehouse to freight and transportation. Throw in the untimely recall and it becomes apparent how quickly a cold chain can cast a chill on a food company's profits.
That's why many food companies are turning to Warehouse Management Systems (WMS). A decade ago, WMS was primarily used to eliminate paper-based processing, perform real-time location management and automate existing warehousing practices.
Fast forward to today. WMS now includes task optimization, proactive alert notification, freshness tracking and advanced lot, code, and date management. These advances have enabled food companies to find much more efficient, safe and cost-effective ways to store and transport goods.
Food companies have several things to consider as they decide how best to manage their cold chains with WMS. For instance, they should be able to track raw material inventory from plant storage through manufacturing, all the way to the finished product. Failure to do this makes it almost impossible to trace items in a recall.
WMS solutions today provide these kinds of sophisticated inventory controls. They can also include RFID-enablement and superior product rotation, freshness, lot control, catch weight, date control and even variable aging capabilities.
Many people in the food industry today still think Enterprise Resource Planning (ERP) systems, many of which come with their own WMS modules, are the answer to their emerging cold chain challenges. Sure, a single integrated ERP approach sounds attractive and at face value may even seem cost-effective, especially to the CFO.
However, WMS operations-and specifically cold chain requirements-are often too complex for ERP systems to handle, especially when companies consider the sophisticated inventory controls that are required. And that can become critically important in the case of a recall.
Another concern food companies have today is how the WMS will integrate with its existing Electronic Data Interchange (EDI) and third-party billing. Not only do billing statements have to be accurate, but they also have to be supported by detailed warehouse data, which today's WMS solutions can provide. WMS also supports third-party billing end-to-end within the facility for all services, quality checks, picking, loading and storage, providing billing visibility throughout the cold chain.
Still, WMS systems should not exist in a vacuum. WMS solutions must be integrated with the other supply chain solutions the company uses. In the past, some food companies used manual procedures or siloed systems to manage everything, including distribution, workforce, slotting, yard management, transportation management and fleet operations.
That almost always leads to disconnections that are inherently inefficient and lead to customer service complaints. These can be answered by integrating all supply chain solutions and process workflows with "glass pipeline" visibility, which makes distribution and transportation one seamless loop.
One final concern that has come to the forefront in the past few years has been the environmental impact of the cold chain. Historically, compliance with Food and Drug Administration (FDA) and other government regulations-including environmental controls-have been improved through WMS solutions.
However, going green is no longer just a trend. It is a regulatory, economic and consumer requirement. That's why food companies today are using WMS to increasingly track and measure their carbon footprint. Not only is it good for the environment, it's good for business.
While energy prices are expected to continue their rise and recalls-especially with refrigerated and frozen foods-will not be going away anytime soon, forward-thinking food companies will leverage WMS to effectively manage their costs throughout the cold chain, from the warehouse to freight and transportation.
The innovations they realize will eventually enable the industry to realize total visibility of goods-from manufacturing through distribution centers and warehouses, all the way into the stores and restaurants. And that visibility will heat up the cold chain's impact on food companies' bottom lines.