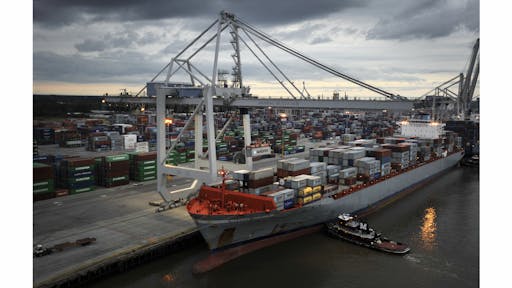 European Commission Fines Leading Air Carriers for Price Fixing
The European Commission (EC) has readopted a cartel decision against leading air cargo carriers for their involvement in a price-fixing cartel from December 1999 to February 2006, covering flights from, to and within the European Economic Area.
The cartel arrangements consisted of numerous contacts between airlines, at both bilateral and multilateral levels to fix the level of fuel and security surcharges.
Carriers involved in the scandal included: Air Canada, Air France, KLM, Martinair, British Airways, Cargolux, Cathay Pacific Airways, Japan Airlines, LAN Chile (now LATAM), SAS, Singapore Airlines, Lufthansa, Swiss International Air Lines and Qantas.
All companies except Qantas appealed to the EU's General Court against the EC's 2010 decision, which ended up being annulled on procedural grounds in 2015. As a result, the decision became final for Qantas.
However, the General Court did not rule on the existence of the cartel, and the EC has now decided to bring operative aspects of the case in line with the reasoning part, thus reactivating the fines with some reductions under a leniency notice.
Lufthansa and its subsidiary Swiss International Air Lines have received full immunity from the fines, but the others have been charged varying amounts with the largest sums demanded of Air France, KLM, British Airways and Cargolux.
Panama Canal Expansion Boosts Port of Savannah Shipments
Cargo shipments to the Port of Savannah in Georgia rose 10 percent in February, reaching an all-time high as the widened Panama Canal continued to boost the number and size of ships headed for U.S. east coast ports.
The Panama Canal expansion was completed in June, and next year, northwest Georgia and other nearby markets should also benefit with the planned opening of the Appalachian Regional Port for the CSX Railroad near Chatsworth, Georgia
The Georgia Ports Authority report that it moved 2.94 million tons across all docks at the Port of Savannah in February, second only to January's 3.01 million tons during a month with three more days.
"Ocean carriers have recognized the Port of Savannah as the must-call port to serve the Southeastern U.S.," GPA Executive Director Griff Lynch tells the Authority Board. "With the coming realignment of the shipping alliances in April, Savannah will offer more container services than any other East Coast or Gulf port, at 35 weekly vessel calls."
Container tonnage was a leading factor in the growth, expanding by 14.4 percent (314,832 tons) to more than 2.5 million tons for the month.
Next year, some of those shipments are likely to head toward the Chattanooga region, when a direct, 388-mile rail route to the Georgia Ports Authority's Garden City Terminal is opened.
The $24 million facility will open by 2018, with a capacity of 50,000 containers per year. A 10-year development plan will then double that capacity.
WellDoc and the Healthy Trucking Association of America Partner to Address Diabetes
Digital health leader WellDoc and the Healthy Trucking Association of America (HTAA) will partner to help truckers living with diabetes through WellDoc's consumer diabetes health app, BlueStar C, which is designed to aid individuals living with diabetes to manage their chronic condition.
"The trucking industry is facing a severe health crisis due to the prevalence of diabetes, and we are passionate about providing a solution to help individuals manage their diabetes. BlueStar C is geared for people like truckers, who lead hectic and busy lives. Our product can support them on their diabetes health journey," says Kevin McRaith, CEO of WellDoc.
According to the National Survey of Long-Haul Truck Driver Health and Injury conducted by the National Institute for Occupational Safety and Health (NIOSH), over two-thirds of respondents were obese (69 percent), and 17 percent were morbidly obese. Obesity increases the chance for type 2 diabetes, sleep apnea, heart disease, cancer, joint and back pain and stroke. The prevalence of diabetes among truck drivers was more than twice that of the general population (14 percent versus 7 percent).
Diabetes and its related complications can disqualify drivers from receiving or maintaining their commercial driver's license—ultimately taking away their livelihood. We believe BlueStar C will truly help truckers stay on track with their diabetes self-care, both on and off the road," adds Bill Gordon, president and CEO of HTAA.
WellDoc's digital therapeutic app supports the lifestyle changes and all medication regimens that people with diabetes are often prescribed. Additionally, the user data are summarized and shared with health care providers to assist in clinical decision-making. BlueStar C helps users track and share their diabetes self-management data with their families, caregivers and health care teams.
DAT Solutions' Monthly Freight Report
Strong February Spot Truckload Volumes, Rates Rise at Month's End

Total freight volume was 48 percent higher last month than in February 2016, although the DAT North American Freight Index fell 13 percent, and spot truckload rates softened in February compared to January. An influx of capacity from contract carriers held down spot van and refrigerated freight rates.

"Volume on the spot market in February was robust for what is traditionally a slow month for freight," says Don Thornton, senior vice president, DAT Solutions, which operates the industry's largest on-demand freight exchange for spot truckload freight. "The strong freight volumes attracted an unusual number of contract carriers, and the added capacity helped keep rates down on many high-traffic van and reefer lanes until late in February, when national average contract rates began to firm up."

Compared to January, the national average spot van rate was $1.62 per mile, including a fuel surcharge, down 5 cents, while the average reefer rate was $1.86 per mile, down 9 cents. However, by the last week of February, load-to-truck ratios were up sharply and spot rates had increased week over week.

Spot Flatbed Freight Shows Strength

Although month-over-month spot van and reefer load posts declined in February, demand for flatbed trucks rose 27 percent. The flatbed load-to-truck ratio was 26.6, meaning there were 26.6 available flatbed loads for each truck on the DAT network.

"Flatbed freight includes building materials and heavy machinery," Thornton says. "High volume indicates activity in construction and energy sectors in particular, as drillers take advantage of crude prices that have been mostly over $50 a barrel since OPEC agreed to cut supplies in late November."

The national average spot flatbed rate was $1.96 per mile, 4 cents higher than in January.