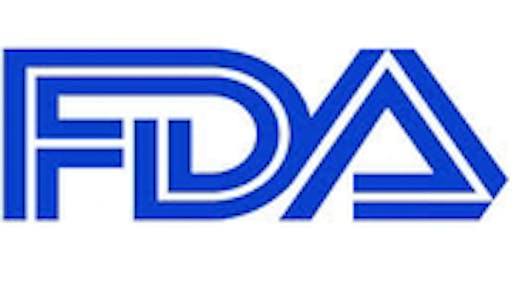 FDA Finalizes FSMA Sanitary Transport Rule
The U.S. Food and Drug Administration's Food Safety Modernization Act (FSMA) rule on Sanitary Transportation of Human and Animal Food is now final, advancing FDA's efforts to protect foods from farm to table by keeping them safe from contamination during transportation. The earliest compliance dates for some firms begin one year after publication of the final rule in the Federal Register.
The rule establishes requirements for shippers, loaders, carriers by motor or rail vehicle, and receivers involved in transporting human and animal food to use sanitary practices to ensure the safety of that food. The requirements do not apply to transportation by ship or air because of limitations in the law. Specifically, the FSMA rule establishes requirements for vehicles and transportation equipment, transportation operations, records, training and waivers.
It also applies to persons, e.g., shippers, in other countries who ship food to the United States directly by motor or rail vehicle (from Canada or Mexico), or by ship or air, and arrange for the transfer of the intact container onto a motor or rail vehicle for transportation within the United States if that food will be consumed or distributed in the United States.
To read the final rule, go to the Federal Register website at: www.federalregister.gov
Independent Truckers Challenge ELD Mandate In Federal Court
A national association representing small business truckers said in its appeal of a government mandate that requiring electronic monitoring devices on commercial vehicles does not advance safety, is arbitrary and capricious and violates 4th amendment rights against unreasonable searches and seizures. The Owner-Operator Independent Drivers Association (OOIDA) stated these and other arguments in a legal brief filed with the U.S. Court of Appeals for the 7th Circuit. OOIDA filed the appeal to challenge a new regulation from the Federal Motor Carrier Safety Administration (FMCSA) which requires interstate truckers to install electronic logging devices or ELDs in their vehicles.
Agriculture Shippers Ask Congress To Reconsider Container Weight Rule
The Agriculture Transportation Coalition (AgTC), representing agriculture and forest product shippers, has asked Congress to consider the U.S. Coast Guard's guidance on the Safety of Life at Sea (SOLAS) verified gross mass (VGM) rule for submitting container weights, including the method by which the shipper provides cargo weight and the carrier provides container weight. On July 1, 2016 an amendment to the International Maritime Organization's (IMO) SOLAS convention will go into effect requiring shippers to certify and submit the VGM – the combined weight of the cargo and the container – to the steamship line and terminal operator in advance of loading the container aboard a vessel.
AgTC says this will impose unnecessary costs, additional EDI communications and delay in shipments. It will also create port congestion, missed sailings, spoiled cargo and angry foreign customers.