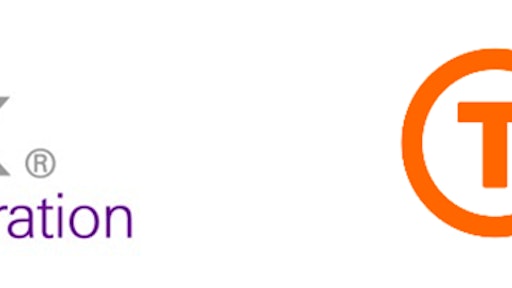 Georgia Ports Authority Teams With CSX On New Inland Port
Georgia Gov. Nathan Deal, the Georgia Ports Authority, Murray County and CSX Transportation signed a memorandum of agreement establishing the Appalachian Regional Port in Chatsworth, Ga. Its service area will include North Georgia, Alabama, Tennessee and parts of Kentucky. Operated by the Georgia Ports Authority, the Appalachian Regional Port will deliver goods more efficiently to the GPA's Garden City Terminal, the second busiest container port on the East Coast behind New York-New Jersey.
European Commission Investigates FedEx/TNT Express Merger
The European Commission opened an investigation into FedEx Corp.'s EUR4.4 billion ($4.8 billion) deal to buy TNT Express NV, saying it was concerned about the merged company's dominance in the international delivery of small packages in some European markets, according to MarketWatch. The commission, the European Union's antitrust watchdog, said the two remaining international delivery companies, United Parcel Service Inc. and DHL Worldwide Express Inc., may not provide sufficient competition to the merged company.
China's Internet Giants Harness Order/Delivery Apps To Battle Western Food Chains
China's rapidly diversifying Internet giants are taking on Western food chains at their own game—door-to-door delivery—and finding a huge appetite among urban consumers, according to The Wall Street Journal. Wooing customers with discounted dishes and the choice of thousands of restaurants, startups backed by Alibaba Group Holding Ltd. and Tencent Holdings Ltd. are enjoying brisk business as more diners opt to order in. The growing fleet of motorbike couriers on Chinese roads is the latest challenge to long-established but struggling Western companies such as McDonald's Corp. and Yum Brands Inc., which owns KFC and Pizza Hut outlets. 
Target Corp. To Test Grocery Home Delivery
Target Corp. plans to begin testing a grocery-delivery service soon as retail rivals stake out space in bringing food to customers' doorsteps, according to the Minneapolis/St. Paul Business Journal.The Minneapolis, Minn.-based retailer isn't offering many details about the effort, though the Star Tribune quotes Chief Marketing Officer Jeff Jones as saying a trial of the service will be offered "In the very near future."
U.S. Postal Service Ramps Up Same-Day Delivery Service
The U.S. Postal Service is ramping up same-day delivery of everything from bottled water to fresh fish as its new postmaster general tries to better compete with FedEx, UPS and even Amazon.com. according to The Wall Street Journal. In New York City, carriers load boxes of fresh and frozen seafood from the Fulton Fish Market onto small trucks and deliver them to restaurants by 11 a.m. They also do daily water deliveries from Nestle SA in Manhattan and Brooklyn.
GEODIS To Acquire OHL
GEODIS, a France-based supply chain operator, has entered into an agreement to acquire OHL (Ozburn-Hessey Logistics) for an undisclosed amount. GEODIS is owned by SNCF. Founded in 1951, OHL is one of the leading 3PL companies in the world, operating more than 120 value-added distribution centers in North America with over 36 million square feet of flexible warehouse space, and providing integrated global supply chain management solutions including transportation, warehousing, customs brokerage, freight forwarding, and import and export consulting services.
Jungheinrich G To Acquire MIAS Group
Jungheinrich AG, an intralogistics service and solution provider with manufacturing operations, has agreed to acquire the MIAS Group, an equipment manufacturer in the fields of warehousing and transportation technology. The parties agreed not to disclose the acquisition price. Subject to the customary conditions precedent, the transaction is scheduled to be consummated in the fourth quarter of 2015.
Parking Space Shortage Plagues U.S. Truckers
The U.S. Department of Transportation's Federal Highway Administration released survey results that point to a lack of truck parking information and capacity across the nation and called for a national coalition to address the problem and help find targeted solutions. Almost half of the state departments of transportation surveyed reported that truckers were forced to park on freeway interchange ramps and shoulders of highways, which represents a safety issue.
Port Of Oakland Terminals Plan To Charge For Peak Time Container Cargo
The four international marine container terminals at the Port of Oakland announced they are developing a program to operate their terminal gates on Saturdays to reduce weekday congestion at the port. The new program, called OakPass, is expected to begin in the fourth quarter of this year, pending review by the Federal Maritime Commission and other conditions. The terminals, through the Oakland MTO Agreement (OAKMTOA), have submitted a filing to the FMC describing the proposed program. The terminals are currently working to ensure that an adequate supply of labor will be available to operate the new gates. OAKMTOA has established OakPass LLC, a not-for-profit company, to manage the Saturday gate program.