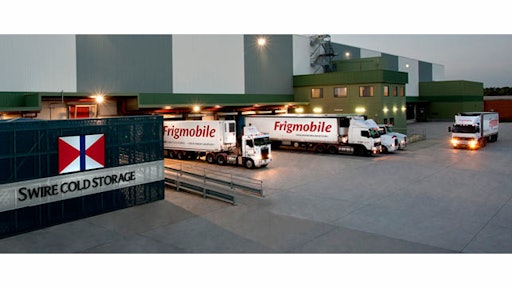 FDA Seeks To Make FSMA More Flexible
The U.S. Food and Drug Administration proposed changes to four rules proposed to implement the FDA Food Safety and Modernization Act (FSMA. The changes include: Produce Safety – More flexible criteria for determining the safety of agricultural water for certain uses and a tiered approach to water testing; Produce Safety – A commitment to conduct extensive research on the safe use of raw manure in growing areas and complete a risk assessment; Preventive Controls for Human and Animal Foods – Requirements that human and animal food facilities test products and the food facility's environment, as well as implement supplier controls; Foreign Supplier Verification Program – A more comprehensive analysis of potential risks associated with foods and foreign suppliers, and more flexibility for importers in determining appropriate supplier verification measures based on their evaluation of those risks. The FDA will accept comments on the revised provisions for 75 days after publication in the Federal Register.
PSI Technics Introduces Motion Analysis/Test Kit
PSI Technics' Motion Analysis Kit marks what it considers the industry's first service that sheds new light on the performance of crane systems used in food logistics. The kit offers the ability to analyze the behavior of any crane system used in automated storage and retrieval facilities (ASRS) in real time. The kit records a crane's actual motion path to determine how the system behaves with and without load. , visit the company web site at http://www.psi-technics.com/MA6000MC-MAK. 
United Natural Foods to open 3 distribution centers
United Natural Foods, Inc. plans to open distribution centers in Hudson Valley, N.Y.; Prescott, Wis. (near Minneapolis); and Gilroy, Calif., according to Supermarket News.
Asian Distributor Leases Cold Storage Facility In California
H.C. Foods Co. Ltd., a distributor of Asian food products, has leased more than half of a modern cold-storage industrial facility in Vernon, Calif. in an off-market transaction valued at $4.2 million, Colliers International reported. Term of the lease was five years.
Goya Foods Unveils Distribution Center in Georgia
Goya Foods will open a state-of-the-art distribution center in Georgia to aid with the expansion of their business in the southeast region. The custom designed, energy-efficient facility will be the main distribution center for the entire state of Georgia, along with parts of South Carolina, Alabama, and Tennessee. The facility spans over 150,000 square feet, and the space allows for future expansion of an additional 50,000 square feet. 
Lineage Logistics Opens Cold Storage Facility In California
Lineage Logistics, a provider of cold storage facilities, recently unveiled its new 226,000-squarefoot, state-of-the-art, LEED-certified cold storage and food processing facility in Santa Maria, Calif. The facility, which spans more than 10 acres and 5.7 million cubic feet of freezer warehouse storage space, is a centerpiece for regional agricultural production and storage. The facility will create more than 250 jobs both on-site and at adjacent food processing facilities, while at the same time setting a new standard in cold storage distribution facilities for the area.
Swire Cold Chain Opens Facility In Shanghai
Swire Cold Chain Logistics Co. Ltd., a wholly-owned subsidiary of Swire Pacific Cold Storage Ltd., opened its new cold storage facility at Fengxian in Shanghai, China, according to Global Cold Chain Alliance. John Slosar, chairman of Swire Pacific Ltd. and J B Rae-Smith, Swire Pacific's executive director for the trading and industrial division, officiated at the opening ceremony, with Jiang Hongxia, deputy director of development zone of Fengxian District, and Xu Jianlong, director of Economic Commission of Fengxian District as guests of honor.
The new facility is Swire Pacific Cold Storage's first wholly owned cold storage facility in Mainland China, marking the company's expansion into the country's fast growing cold chain logistics industry. Driven by the increasing affluence of the middle classes, who have a growing appetite for quality frozen packaged foodstuffs, China is seeing a burgeoning demand for cold chain services. The growing awareness of food safety issues has also highlighted the importance of modernizing the country's food supply chain.
Carrier  Transicold Uses Solar Panels To Maintain Refrigeration
A new accessory from Carrier Transicold harnesses the power of the sun to charge transport refrigeration unit (TRU) batteries to maintain peak performance in an environmentally sustainable way. Developed specifically to maintain TRU battery charge, the thin-film flexible solar panels are installed on the roofs of trailers, truck bodies and refrigerated rail cars chilled by Carrier Transicold or other systems. When exposed to daylight, the panels continuously charge TRU batteries, ensuring power for system starts and helping to avoid issues and costs associated with a weak or dead battery.
"Refrigerated fleet demands for value-added electrical loads have increased in recent years, tapping refrigeration system batteries to power additional electronics such as telematics devices, fuel-level sensors, interior trailer lighting and other accessories," said Jason Forman, marketing manager – truck trailer, Carrier Transicold Performance Parts Group.
Solar panels can also help conserve fuel by minimizing the need to run the TRU engine to charge the battery. Carrier Transicold solar panels provide up to 1.8 amps per hour and are compatible with 12-volt wet cell and absorbent glass mat batteries. Amorphous silicon solar cell technology performs reliably even in low and indirect lighting conditions. Weighing less than 2 pounds, the panels are highly flexible and measure less than one-eighth of an inch thick. Designed to withstand the harsh transportation environment, they are waterproof and puncture-resistant and have a five-year limited warranty on power output.
Woolworths Australia Posts Online Grocery Sales Boom
Woolworths revealed a boom in online grocery shopping had made internet shopping its fastest-growing segment in a $2.45 billion profit, according to The Sydney Morning Herald in Sydney, Australia.
Woolworths spent the past year investing millions developing its online shopping offering and infrastructure - including a so-called dedicated Internet only dark store - for its food and alcohol businesses and in response customer orders soared.
That drove revenue from online shopping up 50 per cent from $0.8 billion in 2013 to $1.2 billion in total transactions this year. That translates into about 3 million items being delivered to homes every week around the country.
The company focused its efforts this year on equipping existing stores to offer "click and collect", where customers can order online and pick up in person. This service is now offered at 202 of its 931 stores around the country. It also offers 17 "drive-thru" options.
Kroger Tests Click And Collect In Cincinnati 
Kroger officials said they are testing a grocery pick-up service in Cincinnati, according to The Courier Journal in Louisville, Ky.
Modeled after Harris Teeter's "click and collect" at 150 stores in the Southeast, Kroger is now tinkering with the service at its Liberty Township store. Customers order groceries via the Internet, then drive up to pick up their order. Kroger bought Harris Teeter for $2.5 billion in January and has been studying the program for months with plans to expand it elsewhere.
The service is not yet available to customers – Kroger is in such early testing, only associates are using it.
Walmart Tests Click And Collect Center  
Walmart recently unveiled its Walmart Pickup Grocery service to registered customers in Northwest Arkansas, according to news reports. Consumers who want to use the service must first register online with an email address. Wal-Mart said it will begin extending invitations to try the same-day service via email.
Registered shoppers can order from the online site which contains roughly 10,000 grocery and consumable items including fresh meat, dairy, produce and common household products. The consumer then schedules a pickup time ranging from two hours to three weeks after the order is placed.
The shopper then drives to one of the kiosk stations at the pickup grocery site at the scheduled time and notifies the attendant who will bring their order to the car. Orders are paid for online. Wal-Mart said this test extends its everyday low prices with no hidden fee or surcharges.
Card Fraud Hits Supervalu, Jewel-Osco Supermarkets  
All Jewel-Osco stores in Illinois, Indiana and Iowa were among several U.S. supermarkets affected by another recent card fraud incident, according to news reports.
The latest attack appears to have occurred in late August or early September, AB Acquisition said. The attack also hit some stores operated by Jewel-Osco's former owner, Supervalu, which continues to provide IT services to Jewel-Osco and other chains it no longer owns.
Jewel-Osco's parent company could not say on Tuesday how many people were affected by the incident, which was disclosed Monday. The company said it believed the malware issue affected all Jewel-Osco stores.
The latest attack appears to involve malware different than was used in an incident announced in mid-August. Investigations into both incidents continue, AB Acquisition said.