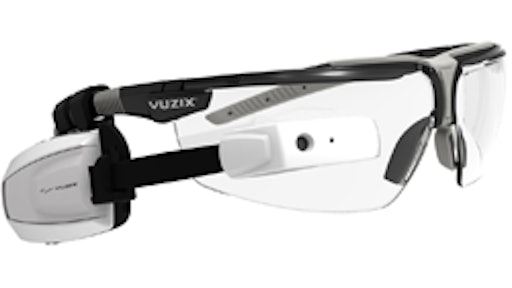 China Cracks Down On Expired Meat In Restaurants

Amid growing fears about the quality of food sold at fast-food outlets in China, a regulatory body visited nearly 600 restaurants and businesses suspected of using expired meat from Shanghai Husi Food, a local arm of Illinois-based OSI Group, according to The International Business Times.
The Shanghai Municipal Food and Drug Administration said, in a statement, that it visited 581 food-related businesses as part of its investigation and had dispatched 875 personnel to conduct inspections, Reuters reported, adding that Chinese police, local governments and prosecutors are also now involved in the case. Earlier in the week, the Chinese government had suspended operations at Shanghai Husi after local media reported that the company was selling chicken and beef beyond the expiration date.
The latest developments follow the arrest of five people, including the head of Shanghai Husi Food and its quality manager, on Wednesday, after an investigation into the food scandal discovered that it had affected many global brands, such as McDonald's Corp. Yum! Brands and Starbucks Corp.
'Click-And-Collect' Surges In The U.K. Compared To The U.S.
"Click and collect" has been gaining popularity in the U.K., and more consumers have desired such services, so more retailers have begun to offer them, according to Econsultancy. This has led to a particularly advanced market in the U.K. compared with the US.
Data released by Econsultancy compared the uptake of click-and-collect services among Internet users in the U.S. and U.K. over the Christmas holiday season. While both markets saw growth between 2012 and 2013, respondents in the U.K. were far more likely to use this service — 45 percent of the country's internet users said they had used such a service last year, versus just 20 percent of U.S. internet users.
Kroger Co. To Buy Online Retailer Vitacost.com
The Kroger Co. and Vitacost.com, Inc., an online retailer of healthy living products, announced a definitive merger agreement under which Kroger will purchase all outstanding shares of Vitacost.com for $8.00 per share in cash, or approximately $280 million.
The purchase price represents a premium of 51 percent to Vitacost.com's closing share price on Feb. 19, 2014, the day before a major Vitacost.com shareholder publicly asked the company to evaluate strategic alternatives. The terms of the agreement were unanimously approved by the boards of directors of both companies.
Under the terms of the merger agreement, Kroger will commence a tender offer for all of the outstanding shares of Vitacost.com common stock. Any shares of Vitacost.com common stock not acquired in the tender offer promptly will be acquired by Kroger in a subsequent merger. The tender offer and merger are subject to Vitacost.com stockholders tendering at least a majority of the outstanding shares of Vitacost.com common stock in the tender offer, certain regulatory approvals and other customary closing conditions. The transaction is not subject to any financing condition. Holders of approximately 26.2 percent of the outstanding shares of Vitacost.com common stock have agreed to support the transaction and tender their shares in the tender offer. The transaction is expected to close in the third calendar quarter of 2014.
Vitacost.com brings to Kroger its strong position as one of the largest pure ecommerce companies in the nutrition and healthy living market, a team with extensive e-commerce experience, and a substantial platform that includes technology and ship-to-home fulfillment centers to serve customers in all 50 states and internationally. Vitacost.com offers more than 45,000 products including vitamins, minerals, herbs, supplements, sports nutrition, beauty care products and natural and organic foods to approximately 2.3 million active customers. The company has more than 800 associates and operates distribution centers in Lexington, N.C. and Las Vegas, Nev., and a customer service center in Lexington, N.C.
Following closing, Vitacost.com will operate as a subsidiary of The Kroger Co. and continue to operate its facilities in Boca Raton, FL., Lexington N.C. and Las Vegas NV.
Google Glasses Advance Warehouse Productivity
Google Glasses promises a futuristic method of filtering the world through a computer screen. For warehouses, that technology might not be too far into the future.
Smart glasses maker Vuzix and enterprise software firm SAP are marketing an augmented reality offering designed for distribution centers. A video demonstration created by the two companies poses tantalizing possibilities.
In the video, a forklift operator sees and hears picking instructions through his smart glasses. He's directed to pick a product in a specific aisle and row. As he nears the pick location, a green rectangle appears to highlight his destination.
When he picks the item, the built-in scanner verifies that the operator has the right package, then directs him to the next pick or the loading dock.
For information, visit www.vuzix.com.
HighJump Software Acquires Atlas Products International
HighJump Software, a global provider of supply chain management software, has acquired Atlas Products International, a United Kingdom-based provider of Software as a Service (SaaS)-based business-to-business (B2B) EDI integration, secure data transfer, and e-invoicing solutions.
Atlas is a market leader in EDI and B2B integration with over 2,200 customers in the U.K. and Ireland. At the center of Atlas' product line is Atlas Exchange, a secure document exchange providing a "connect-once, access-all" network, securely linking retailers, manufacturers, suppliers and logistics service providers. Atlas B2B integration tools provide transformation and translation of critical business documents on premise or in the cloud. Atlas also provides a SaaS-based supplier portal that synchronizes the trading network's product catalogues and streamlines the electronic invoice exchange and settlement between members of the network.
"Atlas offers a unique set of solutions that allow companies to more efficiently transact business electronically and compete more effectively in a connected marketplace," said Michael Cornell, CEO of HighJump Software. "This acquisition extends our global trading partner network, both functionally and geographically, and complements our existing HighJump B2B business which leads the market in Denmark and Nordic region of Europe and our TrueCommerce trading partner integration network in North America."
"This alignment with HighJump provides Atlas tremendous opportunity with additional resources to enhance and market our solutions," said Allan W. Gray, founder and CEO of Atlas. "Our solutions are complementary with the HighJump Software suite and our customers will find value in the technology platform and additional product offerings provided by HighJump."
India And Sub Saharan Africa To Post Caloric Gains
India and sub-Saharan Africa will be playing a bigger role in the emerging-market
diets, overturning what has been a China-centric narrative, according to Morningstar, the Chicago-based financial research firm. Analysts expect caloric gains in India in the next decade to exceed China's growth of the past decade. The outlook is even better for sub-Saharan Africa, where caloric intake to grow by nearly the total caloric intake of the U.S. By contrast, Chinese caloric intake is likely to plateau after the gains of the past three decades, which have pushed calories per capita near rich-country levels, the analysis notes.
Investments In India's Cold Chain Set To Expand
Investments in cold chains in India could reach $15 billion in the next five years, according to a report, according to Business Standard, the India newspaper. The report by the London-based Institution of Mechanical Engineers stated cold chains running on renewable energy can help in cutting down loss of perishable items like fruits and vegetables, which runs as high as 40 per cent of the total fresh food produce.
"India's investment in cold chain is forecast to be $15 billion over the next five years," the report said. To ensure this investment is sustainable and cost effective, there should be a thrust on using renewable energy sources, the report further noted.
General Mills Sets Greenhouse Gas And Sustainability Goals
General Mills has targets for its own greenhouse gas emissions and has committed to do more to reduce them through its supply chain, while sustainably sourcing its 10 priority ingredients – half its total purchases – by 2020.

The company said it "recognizes the risks that climate change presents to humanity, our environment and our livelihoods."  

Changes in the climate affect both global food security and General Mills' supply of raw materials, the company said, impacting on its ability to deliver "quality, finished product to our consumers and ultimately, value to our shareholders."
The company said nearly two thirds of the emissions and 99 percent of water use in the company's value chain occur upstream of its direct operations, in agriculture, ingredients and packaging.