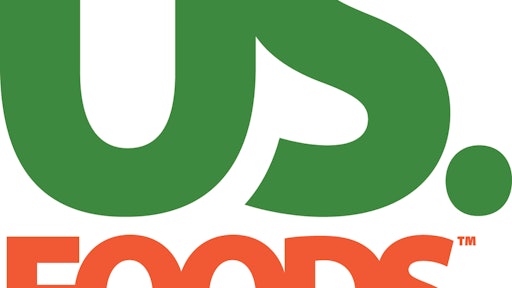 Antwerp Becomes Major Hub For Reefer Cargo From Ecuador
The European rotation of a Mediterranean Shipping Co. (MSC) container service between the West Coast of South America and northern Europe has been modified to bring reefer cargo from Ecuador to Antwerp, Belgium in just 17 days. There is a clear trend in reefer shipping for more fruit to be carried in containers. Container carriers have seen their market share rise significantly in the past few years, at the expense of the traditional reefer fleet, a Belgian port's press release said.

The Ecuadorian group Noboa has now also decided to send its Bonita brand of bananas from Guayaquil by container carrier instead of the traditional refrigerated ships. The fruit producer opted for MSC because this shipping company is able to guarantee rapid transit times between Ecuador and northern Europe. In fact MSC has changed its sailing schedule especially for this contract, so that Antwerp is now the first port of unlading. Antwerp is already the world's largest banana port, as well as being an important hub for reefer cargo.

 
US Foods To Open Distribution Center In Seabrook, N.H.
US Foods announced it plans to open a distribution center in Seabrook, N.H. to better serve its customers throughout the New England area.
The company currently services this customer base from its facility in Peabody, Mass. While the Peabody facility is approximately 188,000 square feet, the new facility will offer more than 500,000 square feet of space, including additional dry and cold storage and fleet fueling and maintenance areas.
The company has partnered with the ESI Group to execute the renovation of the new facility to ensure it operates as efficiently as possible. Construction is expected to begin at the end of June and the company aims to move its operations into the new building in the first quarter of 2015.
Seabrook has a population of approximately 9,000 and is home to more than 250 industrial, commercial and retail businesses. It houses New Hampshire's only nuclear power plant and has miles of beautiful seacoast with clean beaches and an active harbor with a thriving business sector.
Carrier Transicold Releases Atmosphere Control Technology
Carrier Transicold has released the XtendFRESH atmosphere control system, which preserves quality and extends shipping distances for perishables shipped in refrigerated containers. The XtendFRESH system uses a patented, self-regenerating activated-carbon scrubber assembly to actively control oxygen (O2) and carbon dioxide (CO2) and remove ethylene, a hormone given off by ripening produce that will accelerate ripening if left unchecked. As O2 is consumed by ripening produce, automated, on-demand fresh-air ventilation helps maintain the optimum O2 level for the specific cargo inside. No other product integral to the container actively manages CO2 and O2 and removes ethylene, the company notes.
With the XtendFRESH system, O2 and CO2 levels can be independently set to provide ideal results for a given commodity. The system's ability to remove ethylene, while precisely managing O2 and CO2, is key to its performance and distinguishes it from other products for container atmosphere control.
Qatar Airway To Expand Cargo Operation

Qatar Airway plans to expand its cargo arm to become one of the top five global operators by 2018 as it purchases freighter planes and adds space in the holds of passenger jets while expanding its Doha base, according to Today, a Singapore newspaper.

Qatar Air, ranked outside the top 10 last year by tons flown, has a freighter fleet of six Boeing 777Fs and three Airbus A330s with six wide-bodies on order and the potential to add more, cargo unit CEO Ulrich Ogiermann said. Expansion of its freight terminal at Doha's new Hamad International Airport should double annual capacity to 2.8 million metric tons by 2017, he said.
Linneage Logistics Acquires Two Cold Storage Facilities From Dreisbach Enterprises
Lineage Logistics, a warehousing and logistics company backed by Bay Grove, has acquired two cold storage facilities in Santa Cruz County, Calif. from Dreisbach Enterprises. With the addition of these two operations, Lineage now operates four warehouses in the Watsonville region, creating increased storage flexibility and value-added services for its customers. Lineage's national footprint now comprises over 550 million cubic feet across 104 facilities in 21 states, which represents the second largest refrigerated warehouse network globally based on data from the International Association of Refrigerated Warehouses. Financial terms of the transactions were not disclosed.
The acquired warehouses, Parajo and Hilltop, encompass 201,000 square feet of refrigerated storage space and offer a breadth of services, including blast freezing, to service the region's strawberry and seafood industries. The Dreisbach operations team at these locations will join Lineage and work in conjunction with the broader Lineage Watsonville team to support customer needs in the market. Dreisbach Enterprises, under President Jason Dreisbach, will continue operating its Oakland and Richmond facilities, in addition to its logistics solutions, as a separate entity.
Henningsen Cold Storage Co. And NORPAC Foods Open Cold Storage Facility
NORPAC Foods Inc. and Henningsen Cold Storage Co. recently cut the ribbon on a new 260,000-square-foot cold storage warehouse at 2320 Madrona Ave. SE in Salem, Ore., according to The Statesman Journal in Salem, Ore. Henningsen Cold Storage owns and operates the warehouse, which provides cold storage space for NORPAC's nearby food packing plant.
Hillsboro-based Henningsen built the warehouse on NORPAC-owned land. On June 2, the first truck load of frozen fruit and vegetable products arrived at the warehouse.
The warehouse cost about $25.5 million and employs 40 Henningsen workers. For NORPAC, the warehouse eliminates cross-town trips to reach other cold storage facilities, improving the company's logistics.
Fresh-Produce Gateway Rises Through South Florida Ports
A pilot program that began last October means fruit from Peru and Uruguay no longer has to go north to head south again. It can be treated aboard ship if the voyage is long enough to complete the 15-day process, at a trans-shipment port or in its country of origin and then sent directly to PortMiami and Port Everglades.
Seaport officials say that when produce comes directly to South Florida, it can be on supermarket shelves five days faster than if it went via ship to Philadelphia and was trucked back here. That contributes to longer shelf-life, better quality and lower costs.
The U.S. Department of Agriculture trial, which runs for an indefinite period, only covers grapes and blueberries from the two South American countries but it's possible other commodities and other countries will be cleared for direct shipments to South Florida.
A pilot program for the Port of Savannah, which will allow direct shipments of South American citrus, grapes and blueberries that have already undergone cold treatment, was announced early this month. It's set to begin Sept. 1.
Protection against imported pests is serious business in Florida because many insects from warmer climates can thrive here. Safeguarding the citrus industry from destructive pests also is crucial.
USDA rules on treatments for imported produce vary depending on the pest and where a shipment is coming from. Chilean grapes, for example, don't undergo cold treatment because the South American country has been declared Medfly-free. Asparagus from Peru must be fumigated, and mangoes from Haiti and Peru undergo a hot-water treatment.
Since the program began, PortMiami has received 16 containers full of Peruvian grapes and smaller shipment of blueberries, said Juan Kuryla, PortMiami director.
Purolator International Expands Logistics Capabilities In Canada
Purolator International, a provider of cross-border logistics between the U.S. and Canada, has expanded its capabilities through Purolator Logistics – a new integrated solution that enables customers to improve overall supply chain efficiency, reduce distribution costs and improve speed to market.
To complement Purolator's current freight, courier, transportation and logistics services, Purolator Logistics will provide customers with a one-stop shop for several logistics capabilities including warehousing, fulfillment and returns processing. Purolator Logistics addresses the growing needs for supply chain services for companies doing business in Canada and is part of a suite of initiatives and investments Purolator is acting on to maintain its position.
"Our customers in the U.S. that ship to, from and within Canada are looking for ways to improve and enhance their overall Canadian distribution and supply chain operations," said John Costanzo, president, Purolator International. "The Purolator Logistics solution expands on our current offering and will allow us to provide even more robust integrated supply chain and logistics solutions for U.S. companies that provide goods and services to the Canadian market."
Long Beach Ports Approve $858 Million For Infrastructure
The Long Beach Board of Harbor Commissioners has approved an $858 million budget for the Port of Long Beach in the upcoming fiscal year, with two-thirds of the spending set aside for a robust building and modernization program.
For the fiscal year starting Oct. 1, 2014, the Harbor Department plans to spend $579 million on capital projects as part of a decade-long, $4 billion investment in port upgrades and efficiency improvements. The ongoing Desmond Bridge Replacement Project and Middle Harbor Terminal Redevelopment will continue to be the port's largest construction projects.
The budget was unanimously approved by the commission and will be presented to the Long Beach City Council for approval. With ports throughout North America working to increase their market share, Port of Long Beach revenues are projected to remain level with the current fiscal year. The spending plan reflects the port's commitment to boosting its competitiveness in the long term by rebuilding and replacing outdated facilities and infrastructure.
Ports Of Shanghai And Los Angeles Launch 'EcoPartnership'
The Port of Los Angeles and the Port of Shanghai signed a formal agreement to exchange information, technical expertise and best practices to expand use of shore power at the Port of Shanghai.
The signing ceremony concluded the sixth meeting of the U.S.-China Strategic and Economic Dialogue co-chaired by U.S. Secretary of State John Kerry, Treasury Secretary Jacob Lew, China's vice premier Wang Yang and State Councilor Yang Jiechi. The annual conference brings the two nations together to address mutual challenges and opportunities on bilateral, regional and global issues.
Los Angeles Mayor Eric Garcetti hailed China's growing interest in reducing vessel emissions as part of its larger efforts to improve air quality. Garcetti said the EcoPartnership strengthens ties established in 1998 under a Los Angeles-Shanghai Friendship Port Agreement. 
The U.S.-China EcoPartnership Program advances the goals of the Ten-Year Framework for Cooperation on Energy and the Environment established in 2008. The Los Angeles-Shanghai agreement is one of six new EcoPartnerships signed today, adding to 24 partnerships previously created under the Framework to foster collaboration on electricity, water, air, transportation, wetlands, nature reserves and protected areas, and energy efficiency. 
Campbell Soup Co. Selects Transplace For 3PL Services
Campbell Soup Co. selected Transplace, the third party logistics (3PL) provider, to manage all transportation management activities throughout the U.S., according to Consumer Goods Technology. Campbell will leverage Transplace's proprietary transportation management system (TMS) to efficiently manage its domestic transportation operations in order to increase visibility, reduce transportation costs and achieve greater operational efficiencies.

"Transplace brings deep experience and expertise in the consumer packaged goods industry along with comprehensive logistics technology and reporting capabilities," said Anthony Fox, senior director, planning, warehousing and transportation, Campbell Soup Company. "Transplace will help drive continuous improvement within Campbell's transportation operations."

Comprehensive real-time reporting is expected to give Campbell increased visibility of its transportation network and allow it to view and analyze key performance data to better develop strategies for meeting its transportation goals. Campbell will also work collaboratively with Transplace to take advantage of additional cost savings opportunities, such as participation in the company's TransMATCH co-shipping service, which offers organizations the opportunity to consolidate freight through collaboration with multiple shipper companies.
Amazon Fresh Puts Amazon On Fast Growth Track
Goldman says AmazonFresh, "could prove a major catalyst for revenue growth and long-term profitability at Amazon," according to Business Insider. The firm says there is a chance for Amazon to increase its sales volume, adding that online sales in grocery currently comprise just 0.5 percent of the $1 trillion industry. 
New players have also made significant gains in the grocery space before. Goldman points out that since 1996, Walmart has grown grocery sales from 0 percent to 56 percent of its total sales. Goldman notes that since 1998, grocery has represented 64 percent of Walmart's total growth each year. 
Bringing AmazonFresh to up to 25 cities over the next five years could require investment of up to $1 billion per year, Goldman said. But the firm says Amazon has one of the best track records in the market in getting high returns on its investments, also noting that, "ongoing investment in fulfillment and infrastructure will widen Amazon's competitive lead." 
Goldman said that Amazon's network of trucks for AmazonFresh could also improve margins in its last mile fulfillment network.