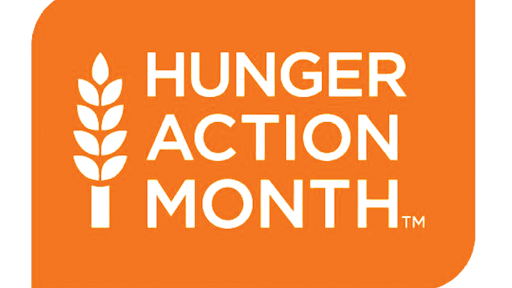 MH Equipment Ohio South of Chillicothe, IL has acquired specific Yale Materials Handling (YMH) Cincinnati assets and personnel. The acquisition makes MH Equipment Ohio South the new authorized Yale life truck dealer in Ohio, Indiana and Kentucky counties formally assigned to (YMH) Cincinnati. "MH Equipment Ohio South is excited to expand our dealership while developing new customer relationships within designated Ohio, Indiana and Kentucky counties," said John Wieland, CEO of MH Equipment. "As a result of today's acquisition, MH Equipment Ohio South will now offer both Hyster and Yale lift truck brands."

Cheshire, UK based bio-energy company, Convert2Green and wholesale food supplier, 3663, have secured a contract with Marriott hotels to collect waste cooking oil from its hotels. The partners say that the oil collected by Convert2Green will be refined into bio-diesel at its plant in Cheshire and turned into carbon savings by being used to fuel 3663's trucks. Additionally, 3663 is Marriott's supply chain partner, for food deliver supply deliveries back to its estate. Marriott produces large quantities of waste cooking oil each year in the restaurants across its estate. According to Convert2Green, diverting this oil from landfill and recycling it to high quality bio-fuel can help Marriott to reduce carbon emissions by up to 90 percent.

Fort Worth, TX-based RadioShack Corp. is the first retailer to collect 5 million pounds of rechargeable batteries since partnering with Call2Recycle, the only free rechargeable battery collection program in North America. Through its partnership with Call2Recycle, RadioShack has surpassed 5 million pounds in collections of rechargeable batteries, ranking as the highest-volume retail partner for Call2Recycle and the first to reach this milestone, as announced during RadioShack's recent Business Summit in Dallas. "We're proud that we can divert such a large volume of batteries and broken-down materials from the waste stream, conveniently and at no cost to our customers," says John Ripperton, senior vice president for supply chain management at RadioShack Corp.

Miami-based Ryder System Inc. and Framingham, MA-based Staples Inc. plan to use compressed natural gas (CNG) tractors in Southern California. The CNG tractors will be used to transport inventory to Staples stores in Los Angeles, Orange County, San Diego, and the Inland Empire, and will be serviced out of Ryder's network of natural gas compliant maintenance facilities in Southern California. According to Ryder, CNG vehicles produce 20 to 30 percent less emissions than comparable diesel vehicles, and natural gas costs as much as 42 percent less per equivalent gallon of diesel (based on current diesel fuel prices).

Irvine, CA-based Toyota Material Handling, USA Inc. unveiled a Compact 27-inch Battery Compartment option available on Toyota's 8-Series 4-wheel AC electric lift trucks, in 4,000 and 5,000 pound load capacities. Ideally suited for a range of indoor material handling needs, from food and beverage to general warehousing and distribution centers, the new option supports jobs with narrow aisle and tight turning radius requirements while maintaining peak capacities at high lift heights. The short design, accommodating either a 36-volt or 48-volt battery housed in a 27-inch compartment unit, enables the lift truck to maneuver comfortably in narrow 12-foot aisles. Consumers also save on the initial battery and charger cost due to the smaller battery size used and the lower charger output requirements.

Cat Lift Trucks, Houston, introduces the Lift Truck Cost Comparison Tool, a free web resource that evaluates the total cost savings between electric alternating current (AC) and internal combustion (IC) lift trucks. Open to the public, the lift truck calculator tool is dynamic and allows for real time graph updates as information is changed. Easy to use, the addition of sliding bars enables click and drag and default values, so that customers without specifics can still take advantage of the tool. Users need only complete the following four steps before the results are posted: Lift truck application, existing lift truck fleet, electric alternative and fuel and maintenance cost.

The US Food and Drug Administration is working closely with the Centers for Disease Control and Prevention and state health agencies to investigate a multi-state outbreak of listeriosis. At least 15 people infected with the outbreak strain of Listeria monocytogenes have been reported in Colorado, Nebraska, Oklahoma and Texas. State and local public health officials have interviewed most of the patients and discovered that the majority of them consumed whole cantaloupes, most likely marketed from the Rocky Ford growing region of Colorado. FDA investigators along with state health officials are working quickly to determine where in the supply chain the contamination most likely occurred and where potentially contaminated product may have been distributed.

TransCore's North American Freight, Portland, OR, Index climbed 47 percent in August compared to the same month in 2010, marking the eighth consecutive month that spot market freight availability reached an all-time same month high. Compared to July 2011, spot market freight volume increased 4.5 percent in August. The July to August increase is atypical, seasonally, freight volumes typically decline in August with the average decline being 2.9 percent over the past 10 years. Despite the increase in spot market demand, truckload freight rates, excluding fuel surcharges, remained relatively stable in August on a month-over-month basis.

Montvale, NJ-based PLM Trailer Leasing is pleased to announce the appointment of Keith Shipp as its new president and CEO, based at its Corporate Headquarters in Montvale, NJ, effective October 1, 2011. With over 20 years in the leasing and services industries, Keith brings a successful track record building category-leading growth businesses. Most recently, Mr. Shipp served as the vice president of sales and product management for the North American Operation at Safety-Kleen. Prior to Safety-Kleen, he held various executive positions with Modspace Corporation, GE Modular Space, and GE Capital Solutions-Fleet Management Services.
US Foodservice Working To End Hunger In America
US Foodservice is raising awareness and taking action to fight hunger in America during September, Hunger Action Month. Several US Foodservice-sponsored activities are underway nationally and in local divisions, including:
The US Foodservice-Atlanta division donated $25,000 to the Atlanta Community Food Bank from a recent employee fundraising drive.
The Knoxville, Tenn., division donated more than 52,000 pounds of food to Second Harvest Food Bank.
The Fort Mill, S.C., division donated a refrigerated van to Charlotte's Second Harvest Food Bank.
US Foodservice also recently donated 25,000 pounds of food to two Chicago-area food banks. The donation was part of the company's annual "Winning Weigh Challenge," which matches the pounds lost by employees in food donations.
"Hunger Action Month is an opportunity to call attention to the issue of hunger in America," says Dave Esler, chief human resources officer, US Foodservice. "Our support of Hunger Action Month is part of US Foodservice's longstanding commitment to strengthening communities and improving lives."
About 1 in 6 Americans face hunger, according to research by Feeding America, the nation's largest hunger relief organizations with more than 200 food banks in 50 states and Puerto Rico. Last year, US Foodservice donated more than $4 million in food and cash to Feeding America to help feed children and families. US Foodservice has donated more than 22 million pounds of food to Feeding America since 2007 to become an official Feeding AmericaMission Partner.
"Coast to coast, US Foodservice employees are dedicated to eliminating hunger and helping families," says Esler