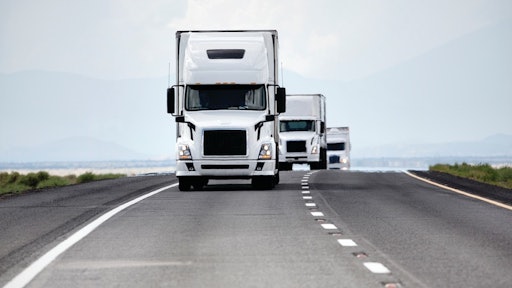 U.S. Environmental Protection Agency (EPA) acting administrator Andrew Wheeler launched the Cleaner Trucks Initiative (CTI) to further decrease nitrogen oxide (NOx) emissions from on-highway heavy-duty trucks and engines. The CTI will include a future rulemaking that will update the existing NOx standard which was last set in 2001. The initiative also aims to streamline compliance and certification requirements as well.
"The Cleaner Trucks Initiative will help modernize heavy-duty truck engines, improving their efficiency and providing cleaner air for all Americans," says acting EPA administrator Andrew Wheeler. "The U.S. has made major reductions in NOx emissions, but it's been nearly 20 years since EPA updated these standards. Through rulemaking and a comprehensive review of existing requirements, we will capitalize on these gains and incentivize new technologies to ensure our heavy-duty trucks are clean and remain a competitive method of transportation."
From 2007 to 2017, U.S. NOx emissions dropped by more than 40 percent, but there is still more work to be done. It is predicted that heavy-duty trucks will be responsible for one-third of NOx emissions by 2025. EPA expects any update to the standards will result in significant mobile source NOx reductions, aiding communities across the country.
NOx standards for on-highway heavy-duty trucks and engines were last revised in January 2001. The agency is not required by statue to update the standard, however, EPA intends to publish a proposed rule in early 2020.
The CTI will also cut unnecessary red tape while simplifying certification of compliance requirements for heavy-duty trucks and engines. Areas of deregulatory focus will include onboard diagnostic requirements, cost-effective means of reassuring real world compliance by using modern and advanced technologies, the deterioration factor testing process and concerns regarding annual recertification of engine families.