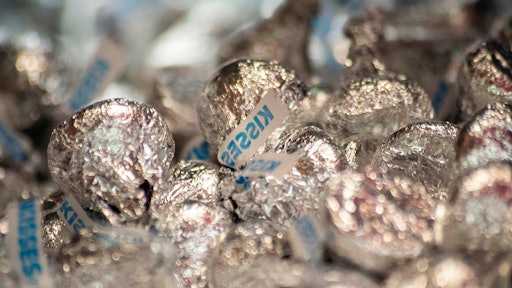 Hershey is investing $500 million to produce chocolate Kisses from sustainable cocoa.
Through its Cocoa for Good Program, the company will invest funds to support nourishing children, empowering youth, building communities and preserving natural ecosystems. The goal is to eliminate child labor and increase shade-grown cocoa.
Cocoa supplies are tightening after a price plunge that hurt global farmers and lowered production. The shifting supply outlook caused a whipsaw in the market.
Hershey has increased its buying of sustainable cocoa last year and believes it remains on track to have 100 percent of its cocoa come from sustainable sources by 2020.
To read the full original article please click here.