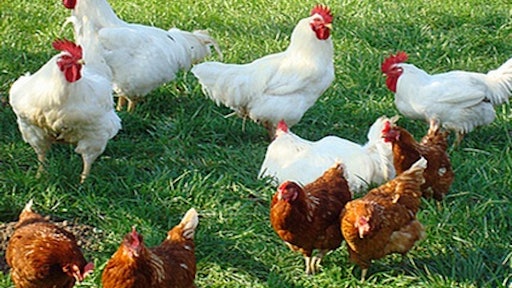 As consumer demand for humanely produced eggs rises, Kroger is launching a store-branded line of cage-free eggs this fall, according to The Cincinnati Enquirer.
The move is part of a strong shift in consumer preferences that federal officials say was triggered by 2015's avian flu outbreak, which wiped out 32 million hens.
Last year, only nine percent of eggs sold in supermarkets could be classified as cage-free. But Kroger, the nation's largest supermarket chain, earlier this year pledged to sell only cage-free eggs – although not until 2025.
The decision by Kroger and other grocers is a logistical problem for farmers, who are scrambling to overhaul farm facilities and shift over half of their production to cage-free. "Assuming American egg consumption remains the same at about 260 eggs per person each year, new housing systems will need to be built for an additional 140 million or more cage-free hens," wrote Eleanor Starmer, administrator of the USDA's Agricultural Marketing Service on a blog this summer.
Kroger has sold cage-free eggs for years under its premium Simple Truth and Simple Truth Organic store brands. But a Kroger-branded line of eggs that quietly hit shelves nationwide this week will make them more affordable to a wider range of consumers. Furthermore, as more consumers switch to cage-free eggs, farmers will have more incentive to upgrade facilities.
Gil Phipps, Kroger's vice president of corporate brands, said launching a house brand of cage-free eggs will make the produce available to a wider audience that has been clamoring for the eggs.
To read more, click here.