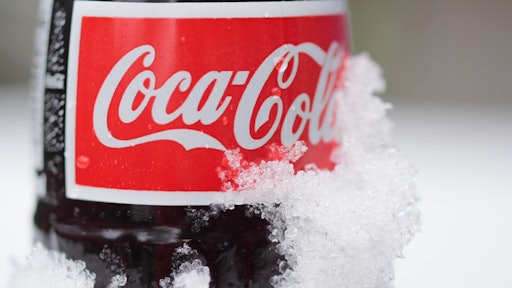 Coca-Cola has agreed to buy Chinese beverage maker Xiamen Culiangwang Beverage Technology for about $400 million including debt, chasing growth in a nation with the fastest-growing middle class the world over, according to the International Business Times.
The deal will help Coke acquire a foothold in the fast growing multi-grain drinks category.
Headquartered in Xiamen, Fujian Province, Xiamen Culiangwang's top-selling products include green bean, red bean and walnut flavors of plant-based protein drinks sold under the brand China Green Culiangwang.
The Chinese firm is owned by Hong Kong-listed China Culiangwang Beverages Holdings.
The deal is subject to Chinese antitrust approvals.
The deal marks Coke's first takeover in China since the country's antitrust regulator blocked its bid to buy fruit juice maker Huiyuan in 2010.
To read more, click HERE.