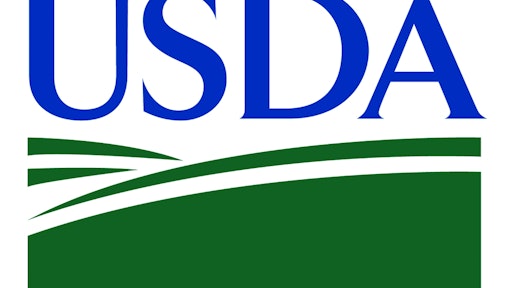 Federal Bill Will Outlaw Mandatory GMO Labeling
Sen. Pat Roberts, R-Kan., chairman of the Senate Agriculture Committee, has introduced the legislation, which amends the Agricultural Marketing Act of 1946 to add a "National Voluntary Bioengineered Food Labeling Standard." Roberts' legislation directs the agriculture secretary to establish a national voluntary bio-engineered food labeling standard for food within two years of enactment. The labeling standard covers bioengineered food and any food that may contain bioengineered food. The legislation also allows USDA to establish requirements and procedures to carry out the standard. It doesn't allow any claim to be made about the food's quality or safety based upon its bioengineering status. It does call for USDA to conduct an outreach and education campaign on the safety of GMOs.
FDA Seeks $5.1 billion For 2017, Including FSMA 
The U.S. Food and Drug Administration (USDA) is requesting a total budget of $5.1 billion to protect and promote the public health as part of the President's fiscal year (FY) 2017 budget – an 8 percent increase over the enacted budget for 2016. The overall request includes a net increase of $14.6 million in budget authority and $268.7 million in user fees for initiatives tied to several key areas, including the implementation of the FDA Food Safety Modernization Act (FMSA) and efforts to improve medical product safety and quality. The agency is also seeking $75 million in new mandatory funding to support the National Cancer Moonshot initiative being led by the vice president.
House Votes To Ease Calorie Disclosure Rules For Pizzerias, Delis And Grocers
The U.S. House of Representatives voted to gut a proposed Food and Drug Administration rule requiring chain pizzerias, delis, and convenience stores to list the calorie content of their meals on menus or menu boards prominently displayed on the premises. Instead, takeout restaurants and grocers could choose to disclose calories only on their websites. The White House opposes the Common Sense Nutrition Disclosure Act, saying it will leave Americans — who consume a third of their calories away from home — with less information to make healthy choices.
Rep. Fred Upton, R-Mich., speaking in favor of the bill by Reps. Cathy McMorris Rodgers, R-Wash., and Loretta Sanchez, D-Calif., said Michigan-based Domino's Pizza would have to list the calorie content of hundreds of different combinations of crusts and toppings on a menu board to comply with the FDA's rule. Domino's already has an online calorie counter for their customers, most of whom order on their computers or smart phones, Upton said.
Farmworkers Call For Wendy's Boycott Over Tomato Buying
A farm workers advocacy group has stepped up pressure on The Wendy's Co. over its purchases of tomatoes by calling for a nationwide boycott of the Dublin, Ohio-based burger chain, according to news reports. The Coalition of Immokalee Workers (CIW), started by farmworkers in Immokalee, Fla., in 2001, called for the boycott as part of its long-running campaign to convince Wendy's to join the Fair Food Program.
Several chains, including Wendy's competitors McDonald's and Burger King, have been part of the program for years. As part of that effort, the restaurants agree to pay a penny per pound surcharge directly to workers.
"Ten years ago, we sent a letter to Wendy's asking them to follow Taco Bell's example and work with us to protect farmworkers' fundamental human rights in their supply chain," the coalition's Cruz Salucio said in a statement. "They refused then, and they continue to turn their backs on farmworkers to this day, even as we built a groundbreaking new approach to social responsibility in partnership with Florida tomato growers and 14 other major food retailers."
NetSuite Inc. Acquires IQity's Cloud Business
NetSuite Inc. has acquired IQity's cloud business. The financial terms of the acquisition were not disclosed. Thie acquisition extends NetSuite's cloud ERP leadership and for the first time creates a single cloud software system that meets the needs of both discrete and batch process manufacturers of all sizes with the ERP power to run their core business operations along with the deep industry functionality required to meet ever-changing market needs and customer expectations. The combined strengths of NetSuite and IQity's deep domain experience can enable manufacturers to manage their business more profitably from order-to-cash through build-to-ship, helping them to achieve overall operational excellence, take control of supply chain processes and improve business value, while reducing operating costs and IT overhead.
E2open Acquires Terra Technology
E2open, the supply chain operating network, has acquired Terra Technology, a provider of innovative supply chain solutions that help the world's largest consumer product companies manage market volatility to make better business decisions. Terra Technology's solutions have helped companies including Procter & Gamble, Unilever, Mondelēz International, Kimberly-Clark, ConAgra Foods, Kellogg, AkzoNobel and Shell outperform in volatile markets. Terra offers demand sensing, multi-echelon inventory optimization, and transportation forecasting solutions which incorporate data from the extended supply chain (like point of sale and logistics data) and advanced algorithms to radically improve supply chain performance.
"Terra's demand sensing capabilities allow companies to combine massive amounts of data from the supply chain to leverage demand signals which dramatically improve forecast accuracy," said E2open CEO Michael Farlekas. 
FDA To Test Milk, Eggs, Corn, Soybeans And More For Glyphosate
The U.S. Food and Drug Administration (FDA), the nation's chief food safety regulator, plans to start testing certain foods for residues of the world's most widely used weed killer after the World Health Organization's cancer experts last year declared the chemical a probable human carcinogen, according to Civil Eats, a news source for critical thought about the American food system.
The FDA's move comes amid growing public concern about the safety of the herbicide known as glyphosate, and comes after the U.S Government Accountability Office rebuked the agency for failing to do such assessments and for not disclosing that short-coming to the public. Private companies, academics, and consumer groups have recently launched their own testing and claim to have detected glyphosate residues in breast milk, honey, cereal, wheat flour, soy sauce, infant formula, and other substances.
USDA Strengthens Food Safety Rules For Poultry
The U.S. Department of Agriculture's Food Safety and Inspection Service (FSIS) today announced the finalization of new federal standards to reduce Salmonella and Campylobacter in ground chicken and turkey products, as well as in raw chicken breasts, legs, and wings. Based on scientific risk assessments, FSIS estimates that implementation of these standards will lead to an average of 50,000 prevented illnesses annually. As part of this move to make chicken and turkey items that Americans frequently purchase safer to eat, FSIS has also updated its microbial testing schedule at poultry facilities and will soon begin posting more information online about individual companies' food safety performance. 
FSIS uses pathogen reduction performance standards to assess the food safety performance of establishments that prepare meat and poultry products. By making the standards for ground poultry tougher to meet, ground poultry products nationwide will have less contamination and therefore result in fewer foodborne illnesses. 
Amazon Strikes Distribution Pact With Morrisons Supermarket In The U.K.
Amazon has launched its biggest foray into food outside of the U.S. with a deal in Britain to offer fresh and frozen goods to customers, in some places as quickly as under one hour, in a deal with supermarket Morrisons, according to Reuters. Enabling the online retail giant to compete with Britain's biggest supermarket stores and smallest local shops, the deal marks Amazon's latest assault on a British market already buckling under the weight of fierce competition and rapid online growth.
Amazon will now add fresh and frozen products to its existing offering of packaged grocery goods, setting it up against established online rivals Tesco and Ocado in Britain's dedicated online retail market. Since 2013, Morrisons has outsourced logistics for its own online food business to Ocado. "Tesco could soon be about to find out what it's like to be David rather than Goliath," said Retail Vision consultant John Ibbotson.