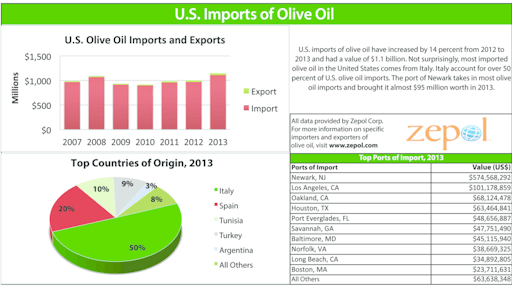 General Mills, WalMart Team Up On Field To Market
General Mills CEO Ken Powell announced at WalMart's first ever Sustainable Product Expo that the two companies will bolster their work with Field to Market, a nonprofit organization dedicated to working across the agriculture supply chain to address the food demands of the rapidly growing population, while conserving natural resources.
General Mills and WalMart are both members of the Field to Market Alliance for Sustainable Agriculture and pledged to more than double the initiative's reach to 2.5 million acres enrolled in the initiative by 2015.
"General Mills recognizes the importance of collaborating with others to address global challenges and pursue solutions to sustainability priorities," said Powell. "We share WalMart's strong commitment to environmental stewardship and are pleased to announce our collaboration to accelerate innovation in sustainable agriculture – which will improve the economic vitality of agricultural communities, increase productivity and protect the environment for future generations."
Through Field to Market, General Mills and WalMart work with growers to provide access to data that can help guide everyday decisions related to irrigation, tillage, crop rotation and nutrient management as they consider impacts on water consumption, water quality, land use, soil loss, energy use and greenhouse gas emissions.
 "With the big challenges facing our environment and agricultural communities, it's essential that we collaborate, which is what Field to Market is all about," said Jerry Lynch, vice president and chief sustainability officer at General Mills.
UN-Backed Summit Attendees Pledge to Improve Oceans, Food Security
A United Nations-backed summit in the Netherlands in April, which brought together hundreds of Government officials, ocean science experts, business leaders, philanthropists and heads of international organizations was deemed a success when attendees left with a set of concrete actions to turn around the health of the world's oceans and food security for millions by tackling key threats such as climate change, overfishing, habitat loss and pollution.
The summit was an initiative of the Dutch Government, the UN Food and Agriculture Organization (FAO) and the World Bank.
"This summit has put an accent on action and the route to navigate on oceans, fisheries management and aquaculture is much clearer than before," said Árni M. Mathiesen, FAO Assistant Director-General for Fisheries and Aquaculture.
"This summit has presented the way forward for a new type of growth – blue growth which is sustainable, equitable and takes the value of the ocean's ecosystem services into account," World Bank representative Valerie Hickey stated.
'Blue growth' emphasizes conservation and sustainable management of aquatic resources and equitable benefits to the coastal communities that rely on them.
Zebra Technologies to Acquire Enterprise Business from Motorola Solutions
Zebra Technologies Corporation and Motorola Solutions, Inc., has agreed to a deal in which Zebra will acquire Motorola's Enterprise business for $3.45 billion in an all-cash transaction. The transaction, which was approved by the Boards of Directors of both companies, is subject to customary closing conditions including regulatory approvals and is expected to be completed by the end of 2014.
"This acquisition will transform Zebra into a leading provider of solutions that deliver greater intelligence and insights into our customers' enterprises and extended value chains," stated Anders Gustafsson, Zebra's chief executive officer. "The Enterprise business will generate significant value for our shareholders by driving further product innovation and deeper engagement with our customers and partners. It positions Zebra as a leading technology innovator, with the accelerating convergence of mobility, data analytics and cloud computing."
"Our Enterprise business is an ideal fit for Zebra," stated Greg Brown, Motorola Solutions chairman and CEO. "This transaction will enable us to further sharpen our strategic focus on providing mission-critical solutions for our government and public safety customers. Upon closing of the transaction, we intend to return the proceeds to our shareholders in a timely fashion."
The transaction will significantly expand Zebra's geographic reach; the combined company will have about 20,000 channel partners in more than 100 countries, and will hold a robust portfolio of intellectual property, with approximately 4,500 U.S. and international patents issued and pending.