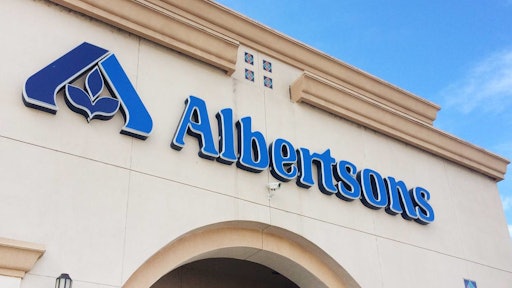 Okta announced that Albertsons successfully implemented the Okta Identity Cloud to support its digital transformation.
"Every company is becoming a technology company, no matter what service or product they provide. We believe that the only way for companies to remain competitive is through the adoption of best-in-class technologies that enable them to provide the best and most secure customer experience," says Todd McKinnon, CEO and co-founder of Okta. "That's why long-established brands like Albertsons are leveraging the Okta Identity Cloud to securely connect their customers to those technologies in a consistent and reliable way. We're excited to see the growing trend of companies choosing to prioritize both experience and security for their customers, and increasingly, they are choosing Okta to help them accomplish just that."
Albertsons deployed to technology to support consumer programs, its e-commerce strategy and to better serve the more than 30 million customers it interacts with each week. The tech will serve as the first step of online interaction between Albertsons and its customers, powering user registration and authentication for its website and mobile application. Okta's Customer Identity products Single Sign-On, Universal Directory and API Access Management will provide one central identity platform that enhances the customers experience and builds loyalty.
"From our founding in 1939, Albertsons has been committed to working hard for our customers: providing the products they want, at a fair price, with great customer service. That's why we deployed Okta's Customer Identity products to support our loyalty, rewards and e-commerce strategy - with the ultimate aim of better serving for more than 30 million customers we interact with every week," says Ramiya Iyer, GVP of IT, digital and marketing for Albertsons. "As one of the U.S.' largest grocery retailers, we needed a solution that could scale us, adn we're confident that we found that in the Okta Identity Cloud, which now servces as an important part of our customers' digital experience with Albertsons."