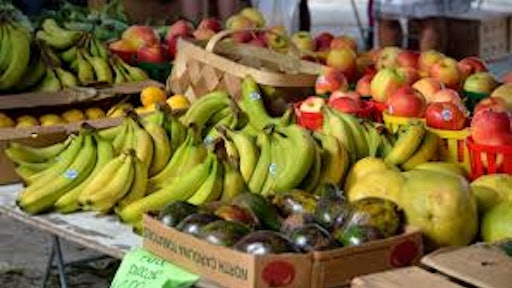 According to IoT News, 800 million people go to bed hungry every day. While trying to solve world hunger has become a norm in our society, very little has actually been accomplished.
The world produces enough food to feed every human on the planet. IoT News reports that in 2010 the world produced 20 percent more food than what was needed to feed everyone, and that number is only expected to grow. So, why are so many people still hungry when the world produces a surplus amount of food?
Several factors contribute to the on-going dilemma, however, the absence of a globally efficient food distribution system is a key factor. Upwards of one-quarter of all food produced for human consumption is lost or wasted, equaling out to be around one billion metric tons ever year.
Advances in IoT technologies can help eliminate food waste. The tech can boost initiatives that are already underway and provide them with real-time data infrastructure to be analyzed, IoT News reports.
It is estimated that around 40 percent of production can be lost before the product ever reaches the market. IoT has the ability to provide cost-effective monitoring capabilities to inform farmers which method is the best for harvesting and storing produce, according to IoT News.
For so me areas of the world, most food is lost during storage and transport. With IoT technology, the distribution network can become more efficient and productive by providing better monitoring and real-time data for decision making, IoT reports.
IoT can also give companies the ability to all-hours monitoring systems for perishable and sensitive food. The tech can send out alerts when action needs to be taken as well in the cold chain. By taking preemptive measures, waste will be reduced significantly and also improve product quality.
Many technology food startups have already motivated stores, hotels and restaurants to donate their leftovers to local charities and other distribution programs. By having IoT technology, information of food needed to be donated can be distributed across a network, making it that much easier.
To read the full original article, please click here.