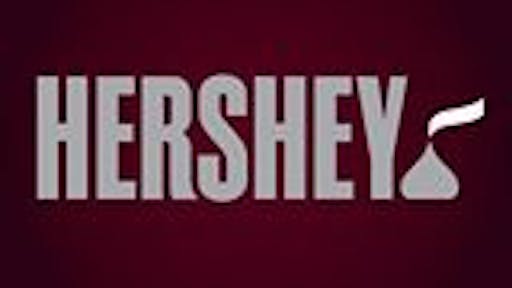 Hershey Rejects Mondelez International's $23 Billion Takeover Bid
Hershey Co rejected a $23 billion takeover bid by Mondelez International Inc. that would seek to expand the latter's limited U.S. footprint and create the world's largest confectioner, according to Reuters. The snub underscores the challenges Mondelez Chief Executive Irene Rosenfeld faces in wooing Hershey's controlling shareholder, the Hershey Trust, a $12 billion charity created by the eponymous company's founder a century ago.
The maker of Hershey's Kisses and Reese's Peanut Butter Cups saw its shares trade above Mondelez's bid of $107 per share in cash and stock, indicating investors expected a new offer. A merger of two of the world's top five candy makers would add Hershey's strong U.S. business to Mondelez's global footprint. Earlier, a source said that Mondelez had sought to provide assurances to Hershey that it would keep its name and preserve jobs. Mondelez sees little antitrust risk given the limited geographic overlap of the two companies' businesses, the source added.
Honeywell To Acquire Intelligrated For $1.5 Billion
Honeywell has agreed to acquire Intelligrated, a North American-based automated material handling solutions provider, in a transaction valued at $1.5 billion. Intelligrated's 2016 sales are estimated to be approximately $900 million and brings a portfolio of warehouse automation, order fulfillment and software solutions with an extensive presence in North American e-commerce, retail, food and beverage markets. Intelligrated co-founders Chris Cole and Jim McCarthy will continue to serve in a leadership role. Intelligrated will become part of sensing and productivity solutions (S&PS) in Honeywell's automation and control solutions business.
Intelligrated designs, manufactures, installs and supports conveyor, sortation, palletizers, robotics, AS/RS solutions, warehouse execution systems, labor management software and order fulfillment technologies. The company provides comprehensive aftermarket support through its lifecycle support services group, providing maintenance, technology refresh, modifications, system assessments, spare parts and track-driven training programs. Intelligrated employs more than 3,100 associates in the United States, Canada, Mexico, Brazil and China. The company posted 30.4 percent revenue growth from 2013 to 2015.
Kewill Will Purchase LeanLogistics
Kewill, a provider of software for supply chain execution, has agreed to purchase LeanLogistics from parent Brambles, Limited for an undisclosed sum. LeanLogistics provides transportation solutions for shippers, with hundreds of transportation management system (TMS) customers across the U.S. and Europe, and a supporting network of over 14,000 carriers. Their cloud-based platform reliably manages and optimizes over $10 billion of annualized freight spend for their customers.
"We are absolutely thrilled to have LeanLogistics join the Kewill team. Their solutions are feature rich, highly scalable and managed by a skilled team and we are excited to support the ongoing growth and investment in LeanLogistic's platform. We believe our global platform will help accelerate LeanLogistics already impressive growth through leveraging our extensive European and Asian networks." said Doug Braun, CEO of Kewill.
CAI International Inc. Buys Hybrid Logistics Inc. And General Transportation Services Inc. For $12 Million
CAI International, Inc., a transportation finance and logistics companies, has acquired Hybrid Logistics, Inc. and its affiliate company, General Transportation Services, Inc. for a combined purchase price of $12 million, a portion of which is subject to the future performance of the companies. Headquartered in Portland, Ore., the companies operate as asset-light truck brokers with a strong focus on flatbed truck and over-dimensional shipments. The companies have 68 employees in six regional offices throughout the United States, generating combined revenues in calendar year 2015 of $46 million. Robert Thompson, a co-founder and prior shareholder of Hybrid and General Transportation, will be president of the companies.
Victor Garcia, chief executive officer of CAI commented, "We are excited about adding Hybrid and General Transportation to our growing portfolio of logistics companies. The companies were co-founded by Bob Thompson and have a history that dates back 26 years in the truck brokerage business. Bob has done an exceptional job as a senior executive of the companies and we are confident in his ability to expand our truck brokerage business. We like the asset light nature of the truck brokerage model and, with expanded access to available trucking lanes, we expect to realize synergies and cross-marketing opportunities with our existing logistics and asset owning businesses. We intend to merge the companies into one company and brand over the coming weeks."
KION Group To Acquire Dematic For $2.1 Billion
The KION GROUP AG, one of the two largest suppliers of forklift trucks, warehouse equipment and related services, will become one of the leading global providers of intelligent intralogistics solutions by acquiring Dematic, an automation provider and specialist in supply chain optimization.
The KION Group agreed with funds managed by AEA Investors and Ontario Teachers' Pension Plan as the sellers on this landmark transaction to create a true global provider with close to 30,000 employees, more than 6.7 billion EUR in revenue for the calendar year 2015 and a strong profitability with a combined adjusted EBIT margin of approx. 9.4 per cent for this period.
After deductions for certain liabilities, the KION Group expects the purchase price for the shares to amount to approximately $2.1 billion USD, based on an enterprise value of Dematic of $3.25 billion. The transaction is subject to customary closing conditions and regulatory approvals and is expected to be closed in the course of the fourth quarter of 2016.
Infor Purchases Predictix, Provider Of Cloud-Based Solutions For Retail
Infor, a provider of business applications specialized by industry and built for the cloud, has acquired Predictix, a provider of cloud-native, predictive, and machine-learning solutions for retailers. Predictix uses next-generation data science and big data analytics to help solve some of the most complex and challenging problems faced by retailers today. Predictix will become part of Infor CloudSuite Retail, a modern suite of enterprise applications delivered in the cloud. The acquisition comes six months after Infor announced an investment in Predictix.
Atlanta, Ga.-based Predictix experienced more than 40 percent growth in SaaS subscriptions in 2015, and is growing at 60 percent in 2016 following the investment by Infor. Predictix manages more than $60 billion in weekly forecasts, with customers including Whole Foods Market and The Home Depot as well as five of the top 15 global retailers.