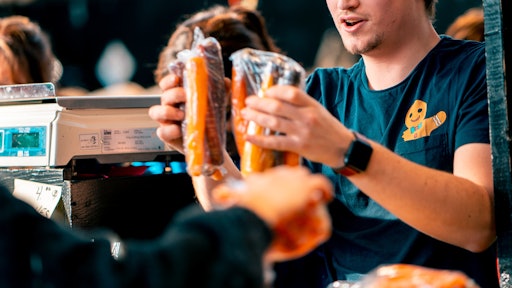 Johnson Controls is tapping a new chief marketing officer on a global level to focus on advanced market strategies with new targets.
Phil Clement reports to executive vice president and chief digital and customer officer Mike Ellis, who believes Clement will play a critical role in pushing forward growth.
The CMO is now in control of global responsibilities such as conceptualization, market development, research and planning. He comes from Aon, where he was the company's first ever global chief marketing officer and had to develop its global CRM systems, common sales process and a single global brand.
AFFI Beefs Up Scientific Team to Fight for Better Regulations
American Frozen Food Institute (AFFI) has made two personnel moves to better advance scientific interests of the frozen food sector, totaling three doctorates on its scientific and regulatory affairs team.
Lory Reveil, a Doctor of Philosophy in microbiology, is now the director of AFFI's scientific and regulatory affairs team. She will act as an advocate for the frozen food community on important policies before federal agencies.
Joining her is Sanjay Gummalla as senior vice president of scientific affairs, who has been with AFFI for the past five years. He focuses on research in food safety.
Last year, the institute partnered with Testo as an associate member and offering support to AFFI's Food Safety Zone website.
ABA Prepares for Election Year with New PAC Chair
The American Bakers Association (ABA) is hoping to secure its future during an unsure political climate with a new chair of its Political Action Committee (PAC).
With this year being an election year, new regulations, restrictions and policies are likely to come up. Amidst this, Stephanie Tillman will take over as chair of the committee in a volunteer position.
Tillman works as chief legal council of Flowers Foods, where she takes care of the organization's legal and governmental affairs.
The American Bakers Association also recently announced its president and CEO Robb MacKie has been named as the vice-chair of the NAM's Council of Manufacturing Associations.
FMI Plans to Enhance Member Recruitment with New Hire
FMI, The Food Industry Association has gained a new senior director of member services with more than two decades of experience in member development.
Dan Ratner takes on the role, after most recently working as a strategist in membership and business development at an association management consultancy. His expertise allows him to lead multiple education sessions throughout the state of Virginia.
FMI is hoping that with this new hire, the association will be able to recruitment more members and provide better value for them and existing members.