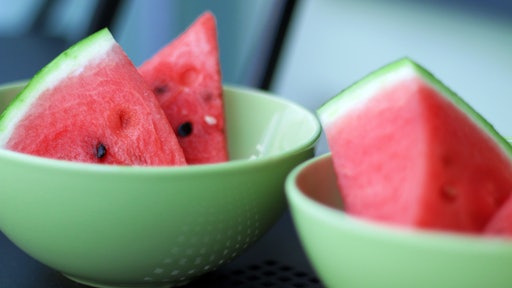 Pexels
At least 117 people across 10 states have fallen in with salmonella after eating pre-cut melon, CNN reports. No deaths have been reported, by 32 people have been hospitalized.
While the investigation is ongoing, the CDC and FDA has said it is likely that the source of the outbreak is Caito Foods in Illinois. The company voluntarily recalled several types of pre-cut melon sold at Kroger, Target, Trader Joe's, Walmart and Whole Foods on April 12. The recall includes precut watermelon, honeydew melon, cantaloupe and pre-cut fruit medley products. CNN reports that the fruit was distributed to Illinois, Indiana, Iowa, Kansas, Kentucky, Michigan, Minnesota, Missouri, Nebraska, New York, North Carolina, Ohio, Pennsylvania, Tennessee, West Virginia and Wisconsin.
The CDC is urging consumers to throw away pre-cut melon produced by Caito Foods. If shoppers are unable to determine if it was produced by the company, you should still avoid eat it and throw it away.