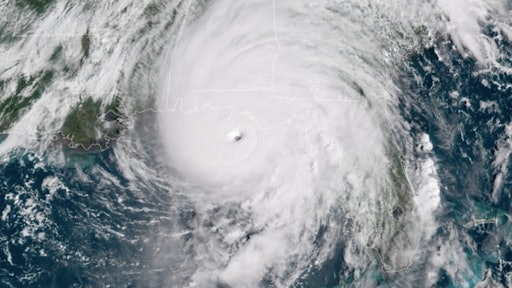 With over seven weeks remaining in hurricane season, supply chain professions are urged to stay tuned as specific requests for assistance emerge.
"In an ideal world we'd have plenty of time to focus all of our efforts on Hurricane Florence's clean-up and recover," says Kathy Fulton, American Logistics Aid Network (ALAN) executive director. "But in the real world, major hurricanes don't always wait for their turn. As a result, we are officially activating for Hurricane Michael.
ALAN expanded its hurricane mirco-site to include details of Michael's projected path, impacts and related logistics needs.
"The bad news is we've had to use this site several times already because there have been so many major hurricanes this year," Fulton explains. "The goods news is it's allowed us to do a better job of keeping everyone up to date, and helped us connect humanitarian organizations with the logistics help the need more quickly."
Those who are interested in helping with Hurricane Michael relief are urged to visit the micro-site over the course of the next few weeks or to consider fulfilling one of the many Hurricane Florence logistics requests that are already showcased. ALAN reminds those that the greatest volume of its requests for warehousing, transportation and material handling equipment usually occur after the hurricane has passed.
In the interim, logistics professionals should focus on keeping themselves and their employees safe and to resist temptation to send unsolicited products, trucks or personnel directly to impacted areas.
"Many of these well-intended charitable efforts actually get in the way of what relief organizations are already there to do," Fulton says. "So more often than not, the best way that our industry can be of help is by responding to specific needs or making a cash donation to a non-profit disaster relief organization that aligns with their organization's missions and values."