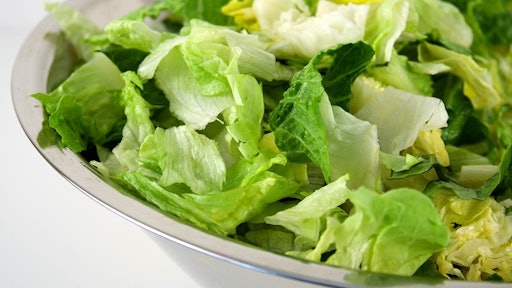 As investigators are desperately trying to find the source of the E. coli contaminated romaine lettuce, the outbreak continues to spread across the country.
As of May 9, the tainted lettuce has spread to 29 states and sickened 149 people - an increase of 28 people and four states since Food Logistics last reported on the matter on May 7. The number of people sickened by the produce has been steadily increasing since federal authorities began investigating the matter in April. This is now the worst outbreak of E. coli illnesses since 2006, the Washington Post reports.
California has experienced the largest amount of reported cases with 30. Pennsylvania has 20 and Idaho has 11.
So far, investigators have been able to determine that the contamination comes the Yuma, Arizona region. However, they don't know what part of the supply chain experienced the contamination.
Harrison Farms has been linked to eight cases in an Alaska prison, but have not been linked to any others.
The CDC is urging consumers to avoid eating or buying any kind of romaine lettuce that is grown in the Yuma region.