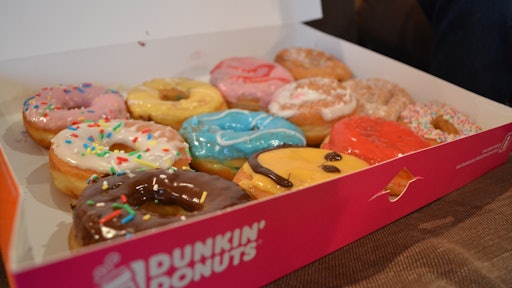 Dunkin' Donuts says it's removed artificial dyes from its doughnuts nationwide, part of an effort to offer simpler ingredients and cut artificial dyes across its U.S. lineup of foods and drinks by the end of 2018, according to a blog post from the chain.
In the post, Rick Golden, Dunkin' Brands manager of donut excellence, said the artificial dyes in doughnuts were replaced with fruit juices and other extracts.
By year-end, the doughnut maker expects to stop using fake colors in doughnut icings, filings and toppings, and in frozen drinks, breakfast sandwiches and coffee flavorings. The post said exceptions include select supplier-branded ingredients produced by other companies that are used as toppings or decorative elements.
To read the full original article, please click here.