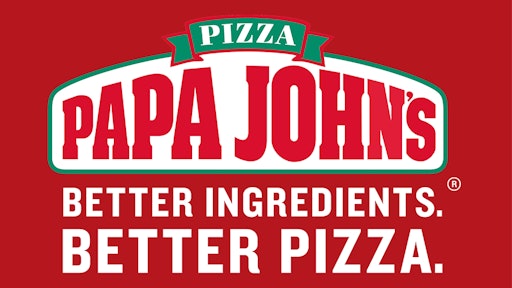 Papa John's announced that its grilled chicken pizza toppings and chicken poppers will consist of poultry that is raised without human and animal antibiotics, as well as fed a 100-percent vegetarian diet, by summer 2016. The company has already made concrete strides toward this commitment by securing contracts with its suppliers, ensuring that they are on track to complete the process on schedule.
Promising to never, ever serve chickens raised with antibiotics in their grilled chicken pizza toppings or chicken poppers is just one of many proof points that supports Papa John's unwavering commitment to quality. Papa John's goal has always been to offer its customers the highest-quality ingredients, and it has recently taken the extra step by boosting its transparency and even educating its consumers on what certain ingredients are and why they are in consumers' food.
"This antibiotics initiative embodies everything our brand stands for," said John Schnatter, founder and CEO of Papa John's. "I started this company over 31 years ago on a foundation of quality and a commitment to my customers to deliver on a promise of 'Better Ingredients. Better Pizza.' By serving high-quality chicken products without added human or animal antibiotics, we're just taking the next step on our journey to always get 'Better.'"
Papa John's will be the first national pizza chain to pledge removal of antibiotics from its grilled chicken pizza toppings and chicken poppers. And, next summer, "NO antibiotics in our chicken toppings and poppers" will join Papa John's already extensive list of "'NO' ingredients," including: NO trans-fats, NO MSG, NO fillers in core meat toppings, NO BHA, NO BHT, and NO partially hydrogenated oils. "Better Ingredients" are what sets Papa John's apart, and the organization stands committed to delivering quality, consistency, and excellence in everything it serves.
Editors Insight: Antibiotics are one of the fastest growing consumer concerns about food, which is why Papa John's, Panera Bread, Subway, Wendy's and Walmart have announced plans to either remove or consider removing antibiotics from their meat offerings. As more food companies remove antibiotics, consumer demand increases.
But the health risk associated with antibiotics in food is not a settled matter, and it requires food companies to take a responsible approach. In October, the National Pork Producers Council took out a full-page advertisement in The Wall Street Journal criticizing Subway's decision to eliminate antibiotics from protein. The council called the decision irresponsible and harmful to the nation's food supply. The ad said pork producers support phasing out medically-necessary antibiotics for treating humans, but removing them from the food supply chain could threaten animal health.
Companies in the food supply chain need to know why antibiotics are sometimes used and why some people think they are overused. Companies handling meat should recognize the concerns on both sides of this debate and have information available for customers who have questions. 12-22-15 By Elliot Maras