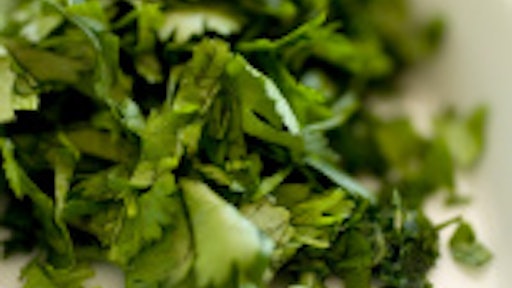 Health officials in Oregon say preliminary investigations show fresh produce as the most likely cause of an ongoing E. coli outbreak in Washington and Oregon, according to The Packer.
The restaurant chain closed 43 of its locations in the two states Oct. 31 until further notice. No deaths have been linked to the outbreak that has sickened more than 40.
Jonathan Modie, a spokesman for the Oregon Public Health Division, said fresh produce is increasingly becoming the suspected cause of the outbreak. The agency has received at least 100 calls and e-mails from people who recently ate at a Chipotle in the state and became ill.
"We are looking at everything but our epidemiology investigation is guiding us toward produce," Modie said Nov. 3. "We're still looking at everything, but from what we've heard from the people who got sick the produce seems the most probable source."
Modie said the Oregon health officials are consulting with their counterparts in Washington state "several times a day." He said specific produce under scrutiny includes cilantro, romaine lettuce and tomatoes.
To read more, click HERE.