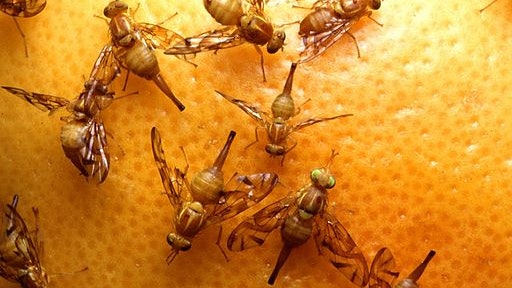 Florida's agriculture commissioner declared a state of emergency Tuesday to deal with an outbreak of an aggressive Asian fruit fly in part of Miami-Dade County's fertile farmlands, according to the Miami Herald.
The declaration allows Agriculture Commissioner Adam Putnam to expand state authority and tap into additional resources, including law enforcement, to control the largest outbreak on record and maintain an 85-square-mile quarantine in the Redland, home to tropical fruit groves and some of the region's largest packing houses.
As of Tuesday, the state had destroyed more than eight tons of infested fruit and trapped 158 flies.
"Miami-Dade County's agriculture industry is a $1.6 billion industry, and we will use every weapon in our arsenal that's necessary to eradicate this pest and protect Florida agriculture and our economy," Putnam said in a statement Tuesday.
Traps first detected flies in the area on Aug. 28, about two weeks after a single fly turned up in an almond tree in Kendall. Another fly turned up last week southeast of Miami International Airport, but the outbreak appears to be contained to the Redland.
To read more, click HERE.