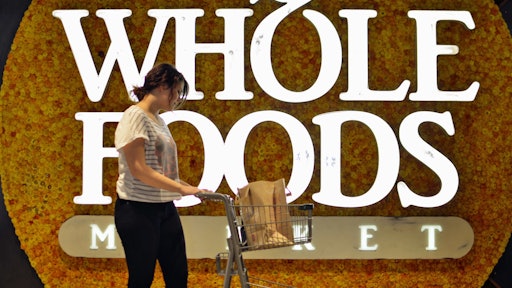 Whole Foods Market is facing a massive backlash online following reports that the chain is under investigation for allegedly overcharging customers, according to Business Insider.
Food Logistics reported yesterday that New York Department of Consumer Affairs is investigating Whole Foods Market after the department tested 80 types of prepackaged products and found all of them had mislabeled weight.

People are lashing out at the company on its Facebook page, claiming they will no longer shop there due to the accusations that stores mislabeled packaged foods and sold them for more than they were worth.
Whole Foods has denied the allegations.
"Your overcharging practices are deplorable!" one customer wrote on the company's page. "I no longer shop at Whole Foods. Far better, more honest, less expensive choices out there! Perhaps grab a clue from Trader Joes."
Another wrote, "The mantra that a visit to Whole Foods means a loss of your whole paycheck is true. Disappointed in you. I'll shop elsewhere now."
Those are just two examples out of hundreds of negative comments on the page.
People are also attacking the chain online for its "Responsibly Grown," program, which rates farmers' goods on a scale of good to best.
Critics claim the program unfairly favors conventionally-grown produce over organic foods.
To read more, click HERE.