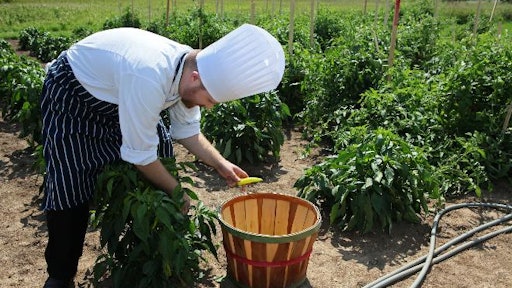 The latest edition of Modern Farmer reveals that farm fresh and tasty food is showing up on patients' plates at more hospitals across the America. Wisconsin's Watertown Regional Medical Center is one example. Over the past few years, the facility has farmed a half-acre that supplies most of the patients' meals, which are not only packed with nutrients, but tasty too.
Sixty crops were grown this year, the farm's third harvest. Edible flowers turn up on patients' salads. Wonder berries were woven into muffins. Staples like cucumbers, turnips, Brussels sprouts, carrots, parsnips and onions also flourished.
Less than one dozen hospitals across the U.S. operate on-site farms, ranging from a rooftop farm at Stony Brook University Hospital on Long Island to a 25-acre farm at St. Joseph Mercy Ann Arbor Hospital in Ypsilanti, Michigan. Meanwhile, the farm-to-bed trend is growing as the connection between nutrition and health becomes clearer.
To read more, click HERE.