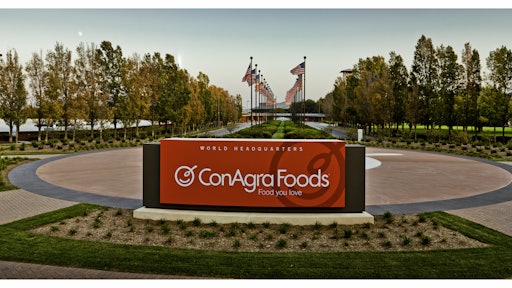 ConAgra Foods is executing a four-pronged resilience approach, according to www.greenbiz.com:
1. Implementing energy efficiency strategies throughout its facilities to achieve a greenhouse-gas reduction goal of 20 percent per pound of product by 2020, drawing heavily on employee engagement and strategic capital investments in facility infrastructure, such as boiler control system upgrades, heat recovery projects and lighting retrofits;
2. Working with supply chain partners to assure sustainable, long-term sourcing of ingredients through sustainable agriculture practices and transport efficiency;
3. Fine-tuning a corporate climate change policy;
4. Eliminating food waste in its facilities, thereby reducing the amount sent to landfills and cutting resulting GHG emissions.
To read more, click HERE.